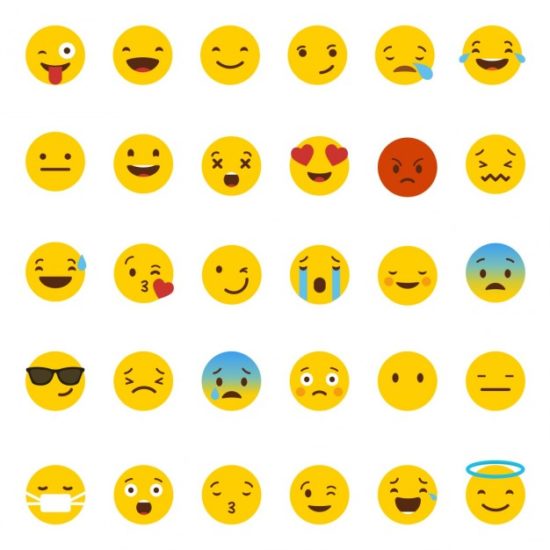 To improve your brand, number of followers, engagement here's how you can improve your social media game.
Emojis on Facebook, Twitter and Instagram Posts
It is true, emojis can almost totally replace a normal typed out conversation with meaningful faces and symbols. With over 1,000 emojis, your combinations can be endless. Now on Facebook, Twitter, and Instagram, these great icons will certainly enhance the way a message comes across to its reader.
On Twitter its said that emojis increase post interactions by 25.4 percent, Facebook posts with emojis receive 57 percent more likes and 33 percent more comments and shares.
On Twitter, you are limited to 140 characters and using an emoji can help to get your message across using fewer letters. When you use an emoji, the always ensure you correctly use the emoji because misusing an emoji or using too many may confuse the reader.
Use pictures to accompany your posts
Always use visuals, and always make sure they are of a good quality and they are unique images. Facebook pictures do drive 87 percent more interactions and posts which are liked and commented on are often shared on other people's timelines
When you post make sure that it is good quality and it is original. Social media really crackdown on copyright and if you are penalised for using a picture it can become a real problem.
Ensure you are always posting a wide variety of pictures.
Find the trending Hashtags and use them!!!
Hashtags are what make your posts relevant. Your hashtags need to be memorable so its important to keep it short and sweet because the long hashtags are at a risk of being forgotten. The same hashtag should be used across all types of social media accounts to increase its visibility to users.
Use hashtags that you see are already trending.
For example, a popular hashtag recently is #tiptuesday. This line triggers movement on a Tuesday. If you are posting a good tip from your business the, try posting it on Tuesday with that hashtag and see if your engagement goes up.
Engage with your followers
We say this a lot in our advice but we know how important it is.
Start to retweet other brands. Even share, like and comment on brands posts to increase your engagement and visibility. Showing your followers, you care about their comment with a "like" or a comment will certainly go a long way. When you acknowledge someone on social media it can convert them into a permanent follower and it may even help you create a new customer! Commenting, liking or following someone popular can also help to bring exposure to your brand.  If you can link your company to someone famous or a similar brand that is well known, you will significantly increase your chances of being noticed.
Be controversial…..
If someone is negative on social media about your business it is important to not be afraid to defend your brand. This can have an impact on your brand on social media because controversy is usually shared faster than just a normal post.
**Make sure you have all the facts before you go* you do not want to hurt your brand more than just taking the hit of a negative post.
Update Daily
An active account is a successful one. If you aren't posting regularly on your social media accounts, the public won't be able to find you easily. Managing multiple accounts can seem like an unmanageable task, but with a few simple adjustments you can update your account like a pro.
Just one hour in a day can be plenty of time for your social media.   During your day why don't you try and capture something in the moment that will engage your audience. Instagram stories allow you to do just that and is a great options for someone who does not have a lot of time to post on social media.
We keep saying it but jut keeping up with your social media is not that difficult and if you do it correctly your business could benefit a great deal……