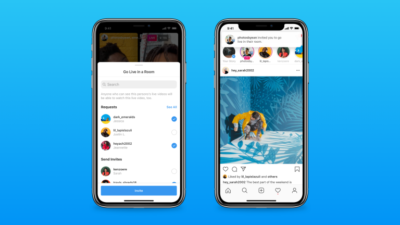 Live rooms allow up to 4 people to be able to broadcast together at the same time previously as we know Instagram only allowed users to live stream with one other person similar to that Facebook. Instagram says it hopes live rooms will help to open more creative opportunities in terms of life broadcast to help allow for things like live talk shows and expanded questions and answers and interviews.
In a live room you can buy badges to support the hosts using one badge per person as well as the use of other interactive features like shopping and live fundraisers. Instagram says it's now developing new tools like moderator controls and audio features that we will see rollout in months to come.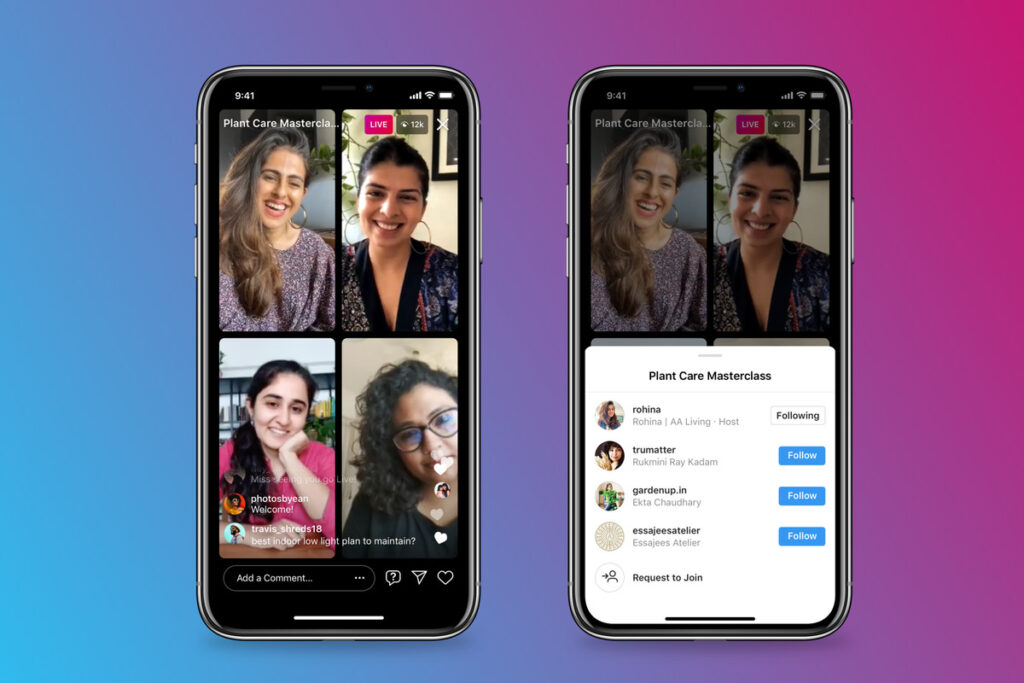 To start a life room, you simply swipe left and select the live camera option and title the room accordingly and simply tap the icon to start adding your guests. It is there you will see a list of people who have requested to go live with you, and you will be able to search for other guests to add.
When you start a live room, you will always remain at the top of the screen while guests are added these can be added all at once or individually depending on your own preference. It allows for opportunities to add surprise guest to live streams to keep your fans engaged. The ability to add more guest to a live stream can also help you as a creator grow your follower base because all of the guests' followers will be notified about the live room in addition to your own.
Remember during a live broadcast the host can also report and block comments and use comment filters to maintain a safe experience for everybody and as well any person that has been blocked by any of the live room participants, they will not have access to join the live stream and any guests who have previously had their live access revoked due to any violations of the community guidelines will not be able to join in any live room.