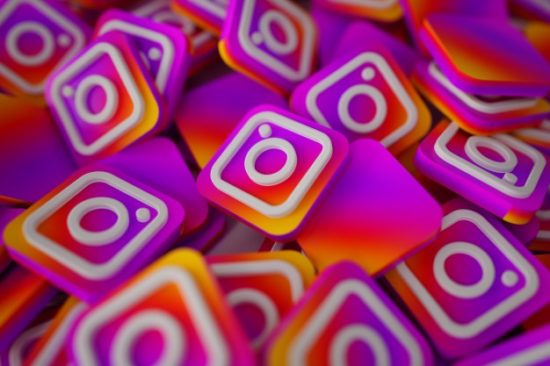 Are you looking for Instagram content ideas?
Have you thought about re purposing your blog content into Instagram albums?
Grouping multiple images from a blog post into an Instagram album can help to bring engaging content to Instagram.
Why use Instagram Albums to Re purpose Content?
Sharing a link to your blog post on social media platforms is easy but on Instagram you have to get creative.
Driving traffic in the caption will work as long as your Instagram bio links to your blog page and this can be very effective to help drive traffic.
If you are looking to boost engagement with your blog content and get noticeable traffic from Instagram you can re purpose it for Instagram and start to use albums (carousel or multi-image posts) to show your content.
Albums will allow you to put more in a single post, share tips, and generate more interest in the actual blog post topic!! Ths helps to encourage responses to your CTA.
Create multiple images based on your topic  
The key to re purposing content on IG is quality images and you want to create a unique picture for each point in the blog post! Your aim to create a visual image to share to Instagram.
Group your images to tell a story
You want your Instagram albums to tell a story and to be part of a whole collection of albums or posts. Once you have created multiple images for your blog post content, organise groups of 3-10 images that will flow seamlessly to tell a story.
The best way is through careful preparation prior to creating your  Instagram album. Plan precisely the order of the images in the post. If you want to include a CTA, decide where you are to place the CTA. It can even be in the middle, not always on the final image in the post.
For best results, your album should connect with your audience, have a purpose and make the viewer want to take action.
Spread out your content for maximum effect
Start to share your various images over multiple days or maybe weeks. If you spread out your campaign, more people are likely to see at least one of the posts. That will help to increase the chance for people to click through to your blog post if they see reminders about it.
When you promote your blog post try and include a CTA to click through to your website to then read the full blog. Whether you include your CTA  be sure to include that direct link in your bio where people can read the full blog post.
Write a strong caption
All posts on Instagram need a strong caption and this is even more true if you want to drive conversions. Your caption needs to convey a message your audience will want to read and get them to take action. It should always be informative, entertaining, visually appealing, and easy to read always reiterating the CTA you put in the album content.
When you use albums, it's helpful to include an announcement at the top of your caption to let your followers know what they need to do to see more content. Then, if people miss the album or are unsure how albums work, they will see your caption and not miss your additional content.
Instagram typically cuts off all captions around the third line of the text depending on the length of the first paragraph and inserts a clickable "more" to expand the text.
Because of this always make the first sentence of your caption powerful. It should entice people to click so that it expands and they can read the whole caption. This is important if your caption includes a CTA because otherwise people will miss it if they don't expand the text.
Once you have all of this in place, you will be ready to start your campaign to promote your blog post
Track the conversions from your Instagram campaign to analyse how many clicks were generated and how much traffic you drove. Compare your results to other platforms that you used for similar campaigns.
If you post multiple albums with CTAs during your campaign, and analyse those individual posts to see which ones got the most engagement. Knowing will be more effective and can help you plan your future campaigns.
Getting creative and putting your marketing efforts in front of your audience in new ways can deliver you some significant results, including more website traffic, higher opt-in rates and increased social media engagement.
If this is a new approach then you may have to guide your audience or run multiple campaigns to see higher-trending results.
Using Instagram albums to encourage your audience to read your blog posts is a unique tactic that many are not even using. This approach may help you stand out and drive more conversions for your business.