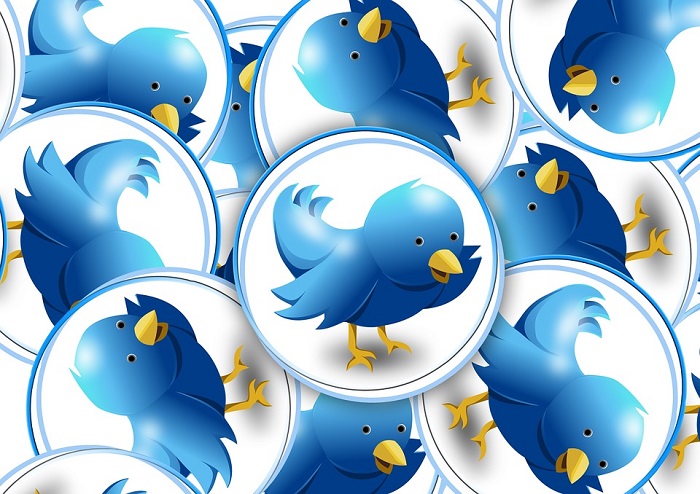 Do you want to spark better conversations with your followers?
Coming up with interesting content ideas for tweets can be challenging for social media marketers. When questions are short, it's will be easier for followers to respond. Start to fill-in-the-blank tweets to get your followers thinking and challenge to them to show their creative side. The key to this for your company will help to make them more relatable to your target follower interests.
Another idea will be to ask your followers to make a choice between two things. ie, Instagram or Facebook? Cookies or Crisps? Tea or Coffee?
Photos
It's important to tweet about your products. It's the main reason you have a Titter account. The issue being, people see products everywhere and to break through the traffic try and stay clear from simply posting a corporate photo of your product. Try and include your product in different scenarios, and how people will use it.
Videos
People tend to forget they can share video on twitter and followers can watch without leaving the platform. Videos are always good way to give thoughts on a topic and a behind-the-scenes look at your company. Twitter is great for launching a new product.
Slide Decks
It is not easy to covey in 140 characters but sharing video slides helps to solve this problem. You can tackle almost any topic and start a conversation. This will make it easy for your following to comment or retweet. Deeper conversations are a great way to build relationships. What should you share? The options are huge! Let's say you're a new restaurant and you take pride in how you make your coffee. You can create a beautiful content about how to create that perfect latte and what coffee beans you use
Reviews/Testimonials
Retweeting from real customers will provide social proof. Those reviews and testimonials help you build trust.
Other People's Content
Retweeting is one of the easiest ways to update and it benefits both involved: You create relationships and they're exposed to a wider audience. I like to say, "Retweet someone once, they will notice you. Retweet someone more and they will remember you."
News
Twitter has now become a huge source for staying current with news and trends. Many people rely on Twitter for their news updates day to day and If you're the one providing it or retweeting it, people begin to view you as a resource.
Your Thoughts
Do you think a lot about a topic? Do you have ideas? Share them with your following because you would be surprised how many of your followers have the same thoughts too.
Sharing is an effective way to start conversations with your followers and build a connection with them.
Peek Behind the Scenes
More brands are adopting trend of giving fans a behind-the-scenes look at their company. It provides transparency and gives a voice to your business/brand
Live Tweets
Have you live-tweeted? It's fast and fun. It will allow your followers to be a part of what's happening. You can live-tweet anything to interest your following. It can be a specialist or a popular show. Be sure to use the appropriate hashtag.
Quotes
Quotes are popular on all social media platforms. They often will be general enough to relate to a wide audience.
Memes
A meme is a popular image along with a funny phrase. They're great to share because readers respond well to visual content and like a little humour and could even go viral!
It's easy to find popular memes, but better to create an original meme that fits with your Brand or product. Then you can entertain your followers while also promoting your product/service.
Tips
Consistently posting daily or weekly tips will keep your audience coming back, and the tips aren't too hard to come up with.
How can using your product add value to followers' lives? What problems does your product or service solve and how?
Use the answers to come up with a tip that can fit into about 100 characters and then include a hashtag!!!
Trending Hashtags
Hashjacking is when you use popular hashtags within your tweets to gain extra exposure. Find trending hashtags on the left side of your profile and pay attention to those that are trending in your area/country.
Knowing the topics helps you to tailor your content to match both your company and the hashtag so you can join in the conversation.