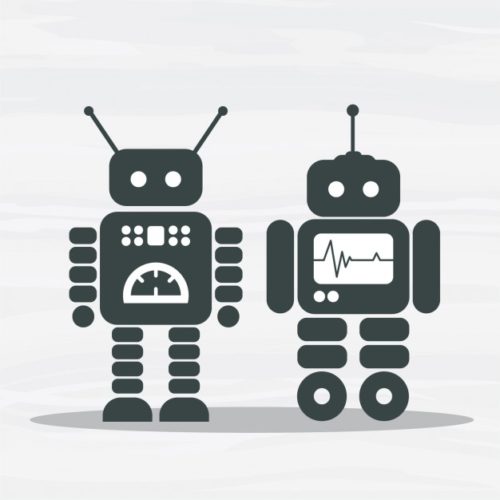 "Bot" is a general term used to describe all types of software that automate a task.
Chatbots are available to anyone and can now build into Facebook Messenger to automate conversations at the beginning stages.
The bots you can now build on Facebook Messenger are created using Facebook's Bot Engine which can all languages into structured data meaning that not only can bots understand conversations, but they also learn from it. so your bot could get "clever" with every interaction. Natural language is extremely common in most chatbots, but by opening up the Messenger platform Facebook has now made building an intelligent bot much easier.
Finding Bots in Facebook Messenger
Users are able to now search for businesses but this will be a new way to build your company so you are likely to find that this new way of interacting with your customer base but remember….. it won't happen without promotion.
Messenger Links…….
If you have already created a Page for your business on Facebook, then messenger Links will use your Business Page's username to help create a short link and when someone clicks that link no matter where they are then it will automatically open a conversation with your business in Messenger!!!
Customer Matching
If you already have phone numbers for your customers and also have the permission to reach out to them, you can find them on Facebook Messenger via "Customer matching"
Conversations initiated through customer matching will include a final opt-in on the first Facebook Messenger communication allowing them to "opt out"
Messenger Codes
Messenger codes are unique images that's purpose is a visual thumbprint for your business and bot on Messenger. You may be familiar with Snapchat codes, these visual cues will act the same redirecting anyone who scans them using Messenger to the corresponding company page or bot.
Messenger Buttons
You can simply embed these buttons that are provided by Facebook straight into your website to enable anyone who clicks them to start a message with your company.
Is your audience already on Facebook? 
Facebook is not just a social platform, rather than one for businesses. Even if your audience is not currently using Facebook for business then you need to start by determining if the potential for FB Marketing is there for you….
If you have an audience who regularly uses Facebook in their personal life too then they are more likely to adopt Messenger as a communications tool. Also, depending on how they use Messenger it may expand beyond how they use Facebook.
Did you know that today the use of messenger apps has now outpaced social networks….
Can you support inbound leads and enquiries from Messenger?
Don't open a communication channel with your prospective and existing customers if you are not able to support it.
Even with the automation of a bot you will still need to 1) promote it 2) monitor the questions your bot cannot answer and 3) keep an eye on the overall customer experience you are creating with it.
If you've thought through the above three questions and think you now have a good foundation for a Facebook Messenger Bots then it's time to get stuck in.
We know there is a huge benefit to being an early starter in this space. As it is a newly open platform, Facebook Messenger needs strategic companies to help shape it.
For further information on how "Bots" could help your business then be sure to get in touch!