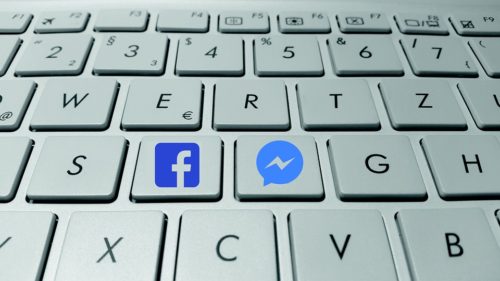 Facebook Updates for August 2017!
Facebook will add event RSVPs as an ad targeting option……..
Facebook plans to let advertisers send targeted ads…..
This event-based targeting will work by creating a Facebook Custom Audience of everyone who RSVP'd to an event created by the business Facebook Page.
Using the Custom Audience feature, they will be able to send a targeted campaign to the list of RSVPers and use that list to create a Facebook Lookalike audience of similar users.
With this new RSVP feature, brands will be able to include users who RSVP'd as "going," users who RSVP'd as "interested," or include both groups in their Custom Audience list.
This new RSVP ad targeting option, Facebook events will be even better for building brand interest.
Faster-loading links will now be placed higher on the mobile news feeds.
Facebook have said that they will prioritise the links that load faster on mobile News Feeds….  This will place these stories to appear more frequently at the top of the feed and slower stories to appear less often.
Users' network connection will be taken into consideration to estimate link load times and which News Feed content should be prioritised.
Facebook will roll out this update slowly in the coming months.
Facebook is updating their clicks and ad impression reporting.
This will now give companies a clearer understanding of ad performance and Facebook has now updated the reporting on clicks and ad impressions.
Facebook will now no longer count unintentional clicks in the campaign metrics and will not be charging for these in the Audience Network….
Explaining this update, Facebook Product Marketing Manager Brett Vogel said "unintentional clicks end up delivering really poor experiences for people and advertisers"
To understand if a click is unintentional, Facebook measures the "drop off rate" — that is the time a user spends on an ad's landing page. Facebook identifies spending less than two seconds on an ad as an unintentional click.
Facebook has also updated their ad impression reporting and this will now give businesses more information on their total number of ad impressions with two new metrics:
Gross impressions and Auto-refresh impressions
With these new metrics, Facebook is offering more transparency about ad delivery, allowing users to feel confident about the value of their ads.
Facebook is updating video re-share metrics  
After getting user feedback, Facebook saw that video creators wanted more metrics on re-shares of their content
In response, Facebook made updates to
Retention graph,
Average watch time,
30 Seconds Views and a detailed breakdown of views
Facebook is testing "going live" features from Facebook camera.
To make it easier for users to go live with video and audio, Facebook are now releasing a test version of video that includes the abilities to record live audio and video, and to make GIFs!!!!!
The functions "Live," "Normal," and "GIF" will appear as tabs across the top of the screen.
On the "Live" tab, you can tap on a video camera icon to live stream video or a microphone icon to live stream audio.
You will be able to choose whether you want to go live in just your Facebook Stories, as a regular Facebook post, or both!!
Please note these Facebook Video live features are only being tested and have not been fully rolled out to users as yet but all will come very soon…..
Facebook is rolling out more Messenger ads globally.
After having limited tests that introduced ads to Facebook Messenger's home tab, Facebook has announced that it is now growing a test of new home tabs in the Messenger app globally.
Facebook has made it clear that they will slowly increase the number of consumers who will be able to see the ads in the Messenger tab.
Ads are a major part of Facebook's revenue, so it makes sense that they are adding Messenger home tab ads
These are just a few new features of what s to come for Facebook…..
Stay tuned for more updates!!!!