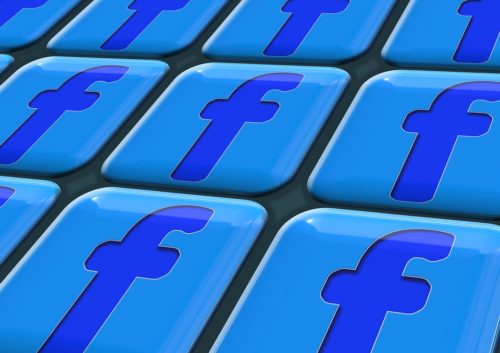 Facebook news for July 2017….
Group admins have more control over their communities!!!!
Facebook is adding features to now help Group admins manage their members and grow their groups. These new tools will provide admins with a clearer understanding of the member activity and allow more control over Group members and posting.
This includes:
Group insights —  Admins will be able to see real-time metrics about growth, engagement and membership, like the total number of Group posts and most popular times for group engagement.
Member request filtering —  Membership requests will be sorted into categories eg: location, so the admins can accept or decline requests by categories all at the same time.
Removed member clean-up —  Admins will be able to remove members and their content in one easy step.
Scheduled posts —  Group admins and moderators will be able to create and schedule posts!!!!!
Facebook plans to continue developing tools for supporting Group admins.
Messenger Ads are Going Global
Get ready to add a new tool to your marketing: Messenger Ads!
After more than a year of testing, businesses all around the world can now extend their reach to people in Messenger, and with 1.2 billion monthly Messenger users that should be enough for you.
Messenger ads will show up with a "sponsored" tag in the home tab of the Messenger mobile app and it looks like a typical News Feed ad with a headline, description, image and the calls to action.
When users tap on an ad, they will be sent to the destination you selected when you created the ads.
Facebook will offer new metrics for Ad and Page insights.
Facebook announced new metrics they will be releasing for businesses over the next few weeks.
These metrics are designed to give companies a better understanding of user interactions with their Facebook Ads and Pages.
Here are the new metrics on ad interactions:
Landing page views — This shows the number of visitors who reached your website after clicking on an ad.
Pre-impression activity breakdown — Shows whether visitors have been to your website previously.
With these two metrics, businesses can soon determine if ads are successfully leading users to their sites and attracting new customers.
Here are the new metrics on Page interactions:
Follows — Shows the number of follows a business gains or losses, insights into where follows come from, followers demographics and a breakdown of organic and paid follows.
Previews — Shows the number of people who see your Page's information without clicking on it.
Recommendations — Shows the number of times your Page is included in a Facebook recommendation
Facebook News feed algorithm was updated to help reduce spam……
Facebook has changed their News Feed algorithm to help reduce the amount of spam on users' Feeds.
This algorithm update will detect spammers by the total number of posts, not by individual post content. Facebook identifies anyone sharing 50 or more posts per day as someone who is probably sharing spam or fake news.
Back in June, Facebook representatives said that:
"Our research further shows that the links they share tend to include low quality content such as clickbait, sensationalism, and misinformation. As a result, we want to reduce the influence of these spammers and deprioritize the links they share more frequently than regular sharers."
At the moment, this only applies to posts with links, not domains, Pages, videos, photos, check-ins or status updates.
Also……
Facebook is removing the ability to edit a link preview (its image, title, and text – before sharing a link on the platform)
Unfortunately because of those spammers that have been using the link preview editing as a way to post false news this is what has been enforced…..
Facebook safety check got multiple updates……
Facebook is now going to be rolling out several updates to Safety Check.
Safety Check has always allowed users to let family and friends know they are safe during moments of crisis. Now, Safety Check will also include:
Fundraisers — Users in the US will now be able to start a fundraiser through Safety Check.
Community Help — The Community Help feature is now available on desktop and will be available for all types of crises where Safety Check is activated.
Adding personal notes — To keep friends and family updated, users can now add personal notes that are automatically added to their News Feed story.
This was first released two years ago. Over the last few years this has been activated more than 600 times and has sent more than a billion safety notifications to Facebook. It's a very powerful tool, and these new features will only make connecting with users a lot easier.
Facebook Messenger introduced new fun video features!
These new features allow you to add the animated reactions, filters, masks, and effects to video chats, and take screenshots of your chats….. becoming like snapchat!
Emojis — When you add emojis to animate on your video screen, watch the effects change depending on whether your face is on or off screen.
Filters — Test the filter before letting others see it.
Masks — Some masks have hidden effects when you move.
For business, this will make your interaction much more personal.
Stay tuned for more updates!!!!!