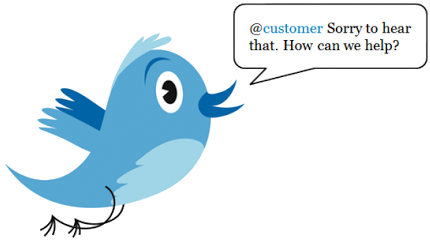 Why Use Twitter Direct Messages for Customer Service?
Smash Social feels that customer services inquiries need to be taken from public to private conversations and maybe the new Twitter Direct Message feature may be the solution.
The goal of this new feature is: If you're dealing with unhappy customer, you don't want to frustrate them by explaining that they must follow you so you can start a private conversation with them. With this new feature, you can take a conversation private without that risk of escalating the situation.
New features to create better conversational experiences between businesses and people on Twitter.
Update Your Settings
First, you need to go to your Twitter account's Security and private settings. When you scroll to the bottom, you'll find an option to allow anyone to direct message you. Turning on this feature lets you put customer support situations where they need to be in private.
If you don't enable this option, only people you follow with your Twitter account can direct message you. It's like not having the Message button activated on your Facebook page.
There are three Direct Messages check boxes. The first option will allow anyone to direct message you on Twitter. While this will open your Twitter account up to spam, it's the only way this feature will work.
The second box will determine whether you can be added to group conversations in direct messages. If you think you may have situations where you need to invite another member into the conversation to solve a problem, consider un-checking the box.
Unfortunately, this will expose you to more spam again. Note that un-checking this option isn't required to make the new Direct Message feature work, but it will help improve your Customer service process.
The third check box allows you to see who has read their direct messages in your conversation. If you un-check this box, you won't see whether your customers have read the direct messages you sent them and vice versa. Fortunately, there are no spam ramifications for this.
You can also configure Direct Messages settings in the dashboard for (select) Twitter users who provide customer support via direct message. You can add a Support button and hours to your profile and create a custom welcome message.
There you have it!