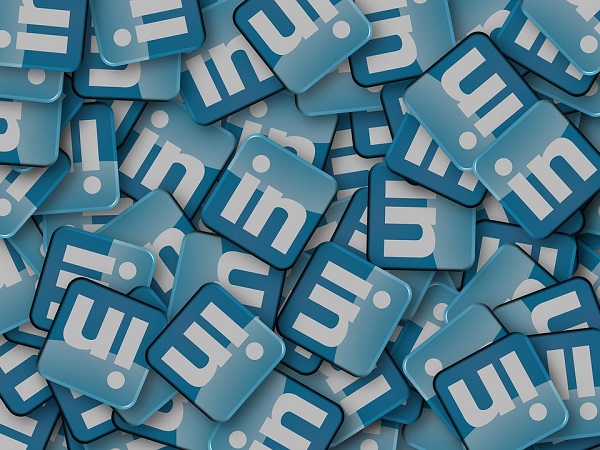 Wondering how LinkedIn Sales Navigator can help?
Improvements to Sales Navigator now gives marketers an edge in lead generation, business development, and brand awareness on LinkedIn.
Import Your Leads to Sales Navigator
With all the changes LinkedIn is offering free Sales Navigator trials to new and previous customers! Those who've never used it get 90 days, while others get a 30-day free trial.
Sign up through the sales solutions. Give yourself time. Sales Navigator has predictive search, so the more time you put into it the first time, the more you'll benefit down the line.
LinkedIn walks you through the setup process.
– Import your leads and target accounts/companies.     
– Then sync with Salesforce 
– Select your territories and job functions. From the information you provide LinkedIn will then suggest accounts for you to review and save.
Sales Navigator was created for sales professionals, many that focus on account-based marketing (ABM). ABM focuses on the account or company rather than individuals. Fortunately for marketers, Sales Navigator is extremely useful for both ABM and individual lead generation marketing.
Sales Navigator has now made the process of importing your LinkedIn connections much easier. Before you needed to export your contacts and then re-import them.
Importing your connections should be your next step after you go through the Sales Navigator setup screens.
LinkedIn's Lead Search function has also vastly improved. To gain access just click on Lead Builder located to the right of the LinkedIn Sales Navigator search box. you can choose from 22 search filters, which are sophisticated and you will no longer need to use Boolean search. eg, when you start adding titles, LinkedIn's predictive search will suggest similar titles in a drop-down. All you have to do is select the accurate titles. This works in all sections with the exception of keyword search.
LinkedIn has now added a new search enhancement feature that gives you more opportunities to help you filter your search results, as well engaging. A feature is to display leads that follow your company, which you can use if you have a LinkedIn company page. These leads possibly already know about you, which will make it easier to connect and engage with them.
You can also see who has posted on LinkedIn in the past 30 days, making it easier to comment on and engage with their content.
You can also identify people who have shared experiences with you, including shared groups, skills, and connections. This gives you something to talk about when you engage with people for the first time.
Are you on LinkedIn?