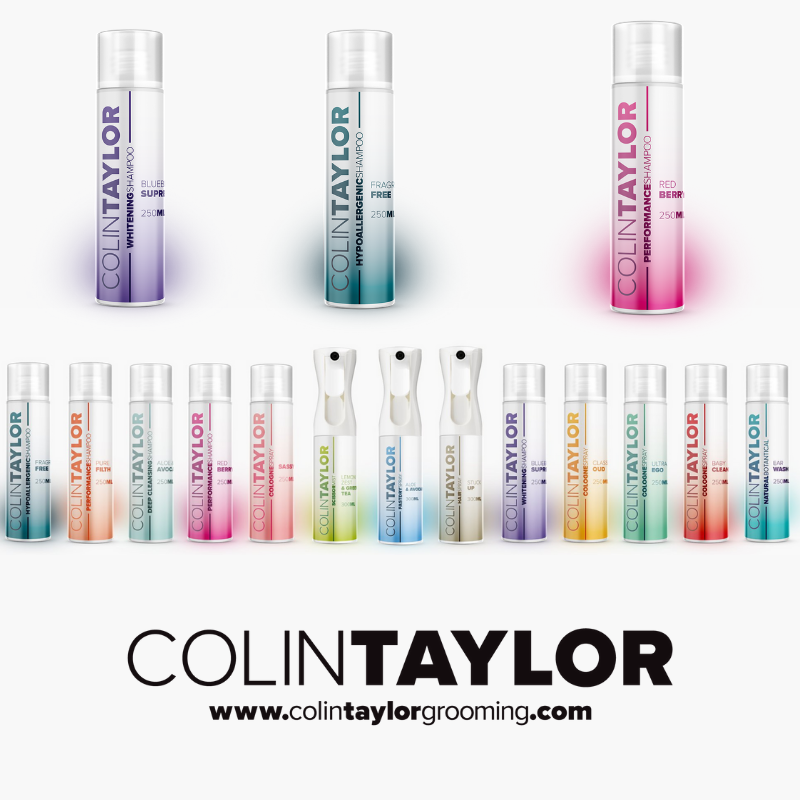 Case Study
About Colin Taylor Grooming
London born Colin Taylor has been at the very top of the professional pet grooming world since starting out in 1985 at the London Academy of Grooming.
The Challenge
The new range has been designed to be both affordable and accessible to all groomers and includes shampoos, colognes, fast dry and scissor sprays. The range is branded using high-end, fashionable, eye-catching packaging that any groomer would be proud to display.
Colin and Janet's exciting journey has just begun and is definitely one to watch in the future.
The Solution
Working with an expert team of formulation Chemists and a British contract packer, Colin and Janet have created an excellent range of products designed to meet groomers' most stringent standards. This message is to be conveyed consistently on Facebook and Instagram. Continuous posting with a clear strategy and massive use of Instagram stories
Interested? Call us on 07723016527 or email us