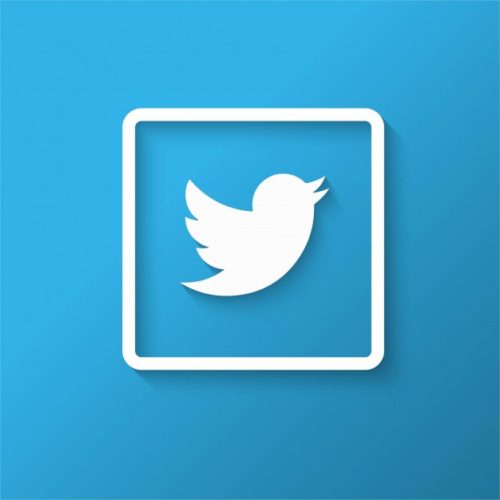 New Twitter Features
Now we haven't yet seen Twitter jump on the trend of creating a video stories feature like most of the major social media platforms. We should expect to see more features and announcements soon like Twitter's deals to live-stream and breaking news that signal its emphasis on video content in the future.
A New Layout!
In June 2017 Twitter totally redesigned its desktop site and mobile app to make twitter feel like a "lighter, faster, and easier to use" way.
Twitter has been slowly growing and dipping over the last few years and these innovations could help attract people again to Twitter, while also preventing users from leaving it.
The changes…..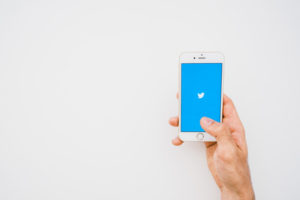 Twitter now offers a sidebar menu where users can more easily navigate to their profiles, lists, and personal settings instead of having to go through the app more than once.
Users can now watch the engagement numbers with tweets increase in real time within the app, instead of refreshing and reloading tweets.
Twitter changed the in-app font, made some headlines bolder to help attract attention in the busy feed, and have changed the "Reply" button to a conversation bubble (so it no longer looks like a back arrow anymore).
Profile images are now round instead of square.
More Anti-Harassment and Cyberbullying Features at last……
One of the biggest complaints against Twitter is how easily harassment spreads. Tweets that are aimed at threatening or scaring people on Twitter have gone unfettered and caused a number of users to delete their accounts or even fear for their safety
Twitter now prohibits the kind of abuse we mean such as threats, hate messages, bullying, and harassment on the users' race, ethnicity, gender, religion, sexual orientation, age, or nationality.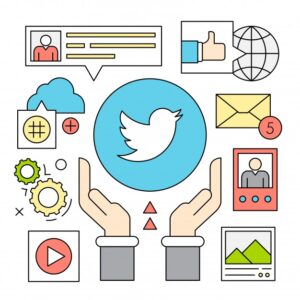 However, until as recently as March 2017, there haven't been a lot of options for users to report and stop abuse they were experiencing in real-time. Twitter has now begun to respond to harassment and threats on the platform with a series of features and services aimed a keeping people safe. These include:
Notification filtering: Users can specify which accounts they do not want to get notifications from .ie: you can filter out notifications from accounts without profile photos and   unverified email addresses.
Mute option: Users can mute certain keywords and phrases and they can choose how long they don't want to see that type of content for……
Reporting transparency: Users now receive notifications when Twitter intervenes on an abuse report the user files.
Time-out: Users who are reported are sometimes temporarily put in "time-out" while Twitter further investigates the report to help prevent further abusive content.
Safe search: Machine learning technology will prevent users from being served potentially abusive content when they search for tweets on the platform.
Hiding abusive tweets: Twitter has started identifying lower quality tweets from potentially abusive accounts so users will now see high-quality content first. The tweets will still be on Twitter they will become harder to find.
Preventing new abuse: Twitter has started preventing, reporting and flagging users from creating new accounts with the same contact information in an effort to prevent repeat offenders on the platform.
Moments for Everyone
Twitter has introduced Moments that are curated tweets about a single topic or story all in one place. In 2015 moments allowed publishers and brands to pull together their tweets and tweets from other users about a certain topic to help them tell a story in one story collage and in August 2016 they opened up Moments to any user who wanted to create them.
Explore Twitter
In January 2017 Twitter axed the Moments tab and created the Explore tab on the mobile app, which combined Twitter trends and search all in one place.
It was an easy new feature that combined features already in use, but by placing these all in one tab, Twitter made it easier for users to find and engage with new content on the platform and hopefully stay in the app longer.
More Characters to Reply
Twitter made a big change to the way users directly reply to one another. Before, users had to @mention the account they wanted to reply to but the mention is now built directly into the reply button!!!! This now gives users more characters with which to reply, because they don't have to type in the username and cut into their minimum 140 characters. So, while Twitter is giving users more room to express, it might also help to give them the ability to communicate with many other users if they don't choose the feature above.
Safer DMs (Direct Messages)
If you receive a private Direct Message from users you don't follow you now have the option to approve or deny the request and report the message if it's inappropriate.
This feature is a win because it helps users see and identify abusive content and choose if or when they choose to engage. It also prevents the need for tweets back-and-forth asking someone to follow you before you reach out to them via DM. Now, you can simply drop them a message and they'll approve it if they choose.