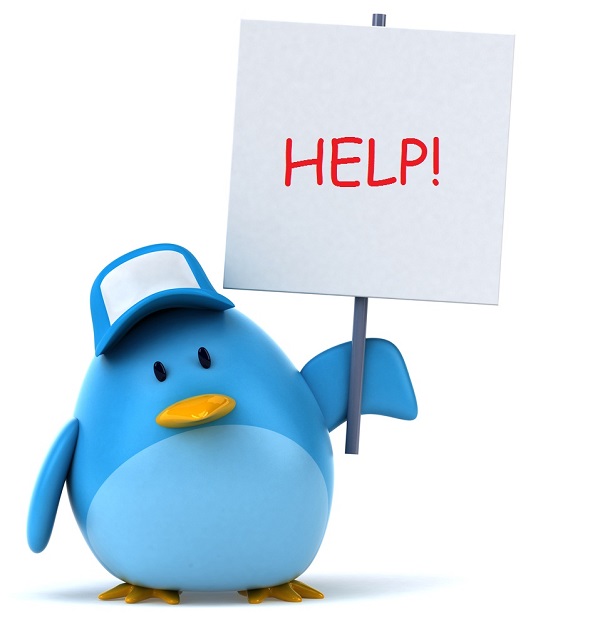 Here are some useful Tips!
Present your brand
Your twitter account and profile are the foundation of your twitter experience. It's your chance to tell your business story to the twitter community.
It is important that your twitter presence has the same look and feel as your other online platforms. This helps people identify your business and build the trust. Choose an account name and the images consistent with your other online presences and your brand.
Choose your twitter username carefully because nothing expresses your brand on twitter more than your account username. This name appears next to all of your tweets, and is how people start to identify you.
Choose between your personal name (best for professional individuals) and your business name trying to avoid using punctuation to keep your name easy to type on mobile devices.
If your exact business name is not available, choose a similar name for consistency.
Profile images
Twitter uses two different images to represent your account. It's important you take advantage of both of these images to tell your business story. Your twitter profile photo is a square photo that appears next to every tweet you send and you can use either your company logo or your headshot for your profile photo.
Ensure you build a strong foundation
It's important that you complete your twitter account profile completely. Each feature delivers more information about your business that helps to contribute to your business story.
Don't miss these important features under profile in your account settings.
Location, tell people where they can find you remembering people may be visiting your profile from another city, state or country and may not recognise your area or community name. Give them enough information so they can find you.
Website, this you can share with your community. You can give them your website or blog, but think about using a special twitter landing page. This is a great way to provide additional information of interest to users looking at your business.
Bio, you only get 140 characters to tell people who you are and what you do. Simply talk about the benefits you deliver adding a little personality to bring your profile to life.
Start following people!
When you follow another twitter user, you subscribe to want to read what they share. So always be selective about who you follow, especially at the beginning.
Talk smarter….
For every business, the answer is different. You want to find the middle between what your audience wants to hear and things that promote your business. For many businesses, the answer is to focus on how your products and services will benefit your customers. Give people useful information and always answer questions, and then they will consider you a valuable member of their community and that's an important first step to winning a new customer!
Over time, the quality of what you share will help you grow a strong twitter following. Now, you are ready to come up with a communication plan. Your plan will allow you to focus your twitter conversations on topics designed to draw in new customers and publish your tweets at the times you know are most likely to engage people.
Drive traffic to your website and blog
Twitter is a key tool for driving traffic to your website and blog. To do this just create a tweet around a link that will compel people to click to learn more.
When you use twitter.com, the twitter url shortener uses just 20 characters for your web address, no matter how long the actual web address.
Connect your online presence
Now that you have twitter started it's time to integrate it into your overall online business presence.
There are three ways to do this:
Always remember to add your twitter account information to the social media account information on your website and blog. Most of the social follow tools used on websites/blogs allow you to add your twitter account easily to your list of social media accounts. Twitter has a follow button you can add to your website or blog so add a timeline of your twitter messages to your website and blog.
If you want to make sure that the tweets you share contribute to your business story be selective about what tweets you share on your website.
Share photographs in your tweets
People love to look at pictures, so include photographs in your tweets whenever possible. You do not have to be a photographer or have a fancy camera, all you need is a mobile device. You can share your photographs from your desktop on twitter.com or from the twitter app on your mobile phone. Just get into the habit of taking photos of your business activities that you can share with your twitter community.
Expand your audience with hashtags
Most people's twitter experience is limited to the people they follow. It is always a great idea to always be looking for new, fresh voices to follow and always expanding your online conversations. There are some great ways to grow your twitter audience beyond your following.
Hashtags appear in tweets to help identify a topic or theme. They use the hash sign followed by a unique identifier.
Pinpoint potential local customers
People think that social media allows you to connect with people outside of your local area and it is true, a great strength of twitter is the ability to focus on people in your own town. Most businesses need the local customer and you can use twitter to help you find potential customers who live and work near your business. Use twitter advanced search to find people near your location.
Take your twitter use for business to the next level!!
Start measuring your twitter performance. It's a lot easier to get results when you have solid data about how your twitter strategies are working.
Build your Twitter community. There are tools that allow you to analyse who is following you and let you reach out to your target audience.
Learn which tweets are effective with your audience. Use twitter tools to test alternative tweets to see which one gets a better response.
Expand your Twitter conversation topics. Add more variety to your conversations and get more audience engagement.
Tune your presence to get better results.
Smash Social love giving you new tips, please let us know if they helped your business.