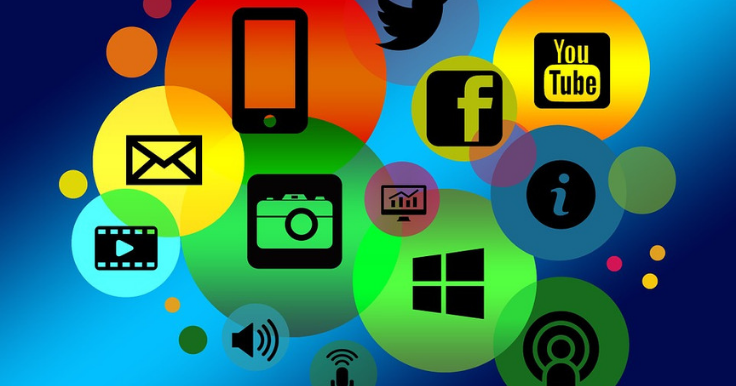 Does your business need to create more videos? 

Over the past few years, one of the best B2B content strategies has been to create webinars, downloads, eBooks, and blog posts that you can host on your website. Then when you share links to these pieces of content on social media you are driving organic traffic back to your website and hoping to convert that traffic into customers.
While this strategy still works, social referrals seem to have been declining. Google started to overtake social for referral traffic in 2017. And BuzzSumo found that while the median number of social shares for articles was 8 in 2015, that number dropped to 4 in 2017.This drop in social referrals isn't happening due to a decrease in social media usage; the number of social media users does continue to increase but there is now more competition
Social networks like Facebook are focusing more on keeping people on their platforms rather than sending them elsewhere so if you want your social media marketing to continue to thrive, you need to adapt your content strategy. A way to do this is to not only create content for your website, but also develop content that nurtures people directly on your social networks. 
Visual content is what we believe works best for this type of marketing.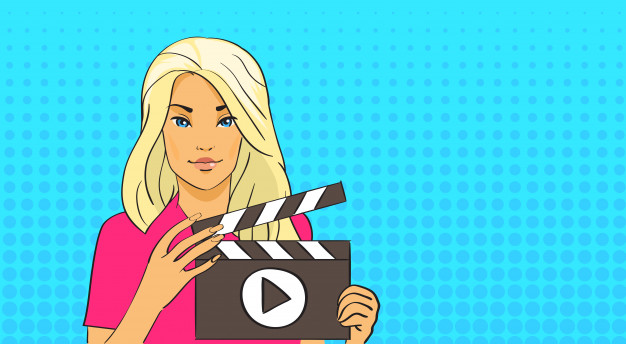 Businesses have always shared more images on social media because there's plenty of research that show images beat other types of content for engagement but for B2Bs, it's important to invest time and effort into creating more video as well even though it seems so hard!
According to a survey by LinkedIn 62% of B2Bs find that video content does help to build more brand awareness and video engagement helps them identify higher-quality leads
Tutorials
One of the easiest types of video content to create is a tutorials or demonstration video. You simply record your screen and narrate what you're doing or showing. This is the perfect video option if you do not feel comfortable appearing on screen. All you need to do is work out what solutions your audience is looking for and then offer them through a short recording with a little narration.
If you're just getting started, here are some basic steps for creating quality video tutorials:
Write a script. While you could simply narrate as you go, you might leave out something important. A written script helps you avoid this.
Practice. Make sure you read the script and go through the steps you plan to record. Repeat this several times until you're confident that you'll remember everything. It's helpful to record yourself while you practice so you can evaluate it later.
Record your final audio and video. When you're sure you've got the hang of it, record your screen and audio for the final video. If you ever get stuck and are unsure of what to do next, simply pause the recording and look over the script. You can cut out the gaps during the editing process.
Edit it. When you edit the final video, you mainly want to remove big breaks in speech and any unwanted noises. Remember to add overlay elements like text and arrows when you want to highlight something important.
When your video is ready, all that's left to do is add it to your social media channels!!!

Create your Live Webinars Into short Clips
Webinars are now a common B2B marketing method that can be helpful for generating leads and then converting registrants into customers.Lots of businesses put a lot of effort into creating webinars and share some of their best content that way. A big problems with webinars is that they're a live event, so they're short-lived so sharing the recordings can help a little, but you would need to actively promote them
A better option is to trim webinar recordings into smaller clips and share them to social media. This content will both en as a CTAgage your followers
Interview Experts
Video interviews are a great type of content that works well for B2Bs. You invite an expert or influencer to take part in a one-on-one interview and ask them about topics your viewers will find of benefit. You can do the interviews face to face or online.
These interviews work well for building up your social media channels because the people you interview will not only provide valuable insights, but also help you to promote the video! Hopefully they will share the content to their own social media channels and drive viewers to your videos, which can help you get more views and followers.
Share Short Tips

Another type of video that can be very engaging but is simple to create is short educational videos. These are video clips that are less than a minute long and contain simple tips or facts that would be of great value to the viewer. They're perfect for networks like Instagram where you can only share shorter videos
Show Your Not-So-Serious Side
You don't have to always focus solely on sharing educational video content on your social media channels. Your content can also be entertaining. because content that makes your audience laugh can help drive up your engagement.These types of video content will all work for B2Bs on social media. If you're new to creating video content and aren't comfortable in front of the camera, start off with the easier options like video tutorials and educational videos. Then slowly work up to interviews and producing entertaining video .

What types of B2B video content do you share on your social media channels?