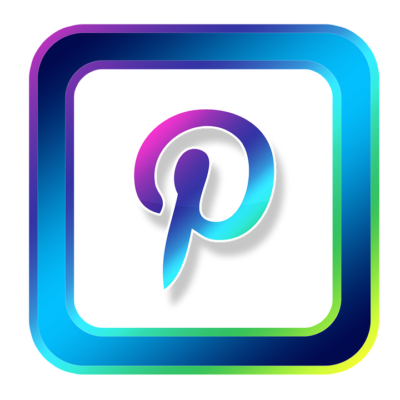 Ever wonder how to add video to your promoted pins?
Autoplay video pins are not commonly used so adding them to your Pinterest marketing now will help you stand out in a sea of still images.
Why Use Pinterest promoted video pins?
Videos aren't as widely used on Pinterest as other platforms, but their numbers are increasing. According to Pinterest's calculations, the platform saw a 60% increase in video pins from 2015 to 2016, and that trend has only continued in 2017, suggesting users are receptive to seeing video pins.
Videos now stands out more in a users' feed, which now gives you an edge on your competition. The platform allows promoted videos to autoplay on mobile as soon as viewers come across them in the feed.
Facebook has a much larger and more diverse audience, Pinterest has an audience that's actively using the platform to browse ideas and products, and then buy.
Many people use it more for research before making a buying decision… this means you want your video pin to pop up in searches and show all of the ways your product can solve their problem!
Create a promoted campaign
Creating Pinterest promoted video ads is similar to creating any other promoted pin campaign and only business accounts can run these ad campaigns.
Upload your video pin
Before creating your campaign, it helps to know Pinterest's technical requirements
.mp4 or .mov file
264 encoded
Minimum of 240 pixels
2GB maximum
Under 30 minutes, although Pinterest recommends keeping it between 15 and 30 seconds
Recommended aspect ratios are 1:1 for square formatting and 9:16 for vertical formatting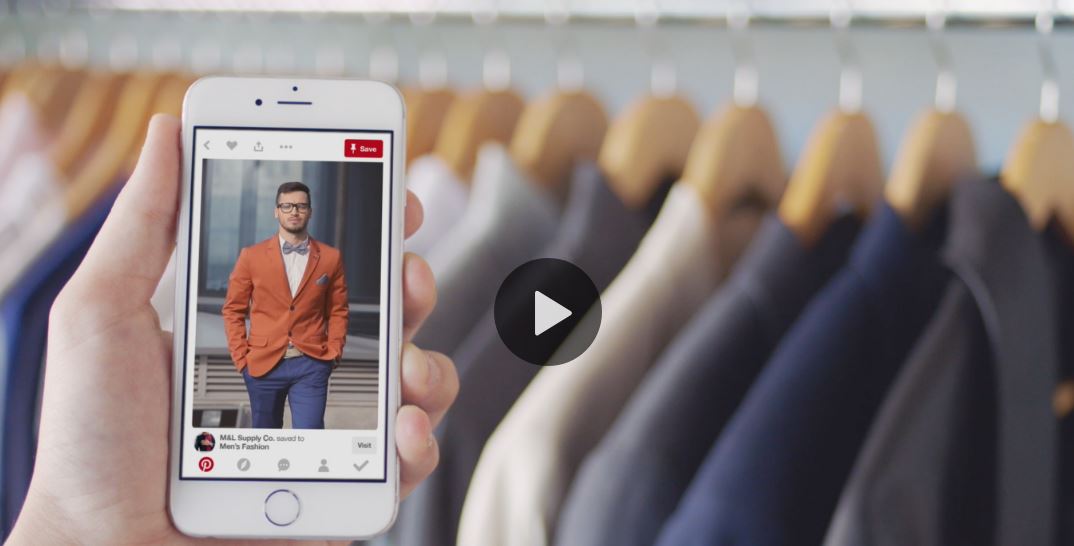 If you wish to upload a new video pin, click the + button at the top of the page and select Upload Video from the drop-down menu. Be sure to choose a strong thumbnail, and add the description and link to the site where you want to send traffic.
Create Your Campaign
Once you have uploaded the video pin you want to promote, you're ready to create your campaign.
Click Ads at the top of the screen and select Video Awareness Campaigns.
On the next page, choose the Build Brand Awareness through video objective, name your campaign, and add a daily or lifetime cap on spending and click add more details.
If you are more familiar with Facebook ads, Pinterest's ad groups work with the same ad sets; it's just one tier in the ad creation hierarchy, falling under a campaign.
Name the ad group and set an ad group budget, this is required.
Then select start and end dates for your campaign or choose to have it run continuously.
Now set up the targeting criteria. You are able to create a custom audience based on site activity, engagement, or a list of customers so use interest targeting, and/or select keywords. At minimum, choose plenty of keywords as they will help you to show up in the right searches where people are further along in the buying cycle and actively looking for you.
When you type in a keyword, Pinterest automatically suggests keywords similar to those you're searching for.
Start to get creative, and use both specific and general keywords……then you need to finalise your targeting.
Choose locations, languages spoken, and gender(s).
Set your maximum bid per 1,000 views because video view campaigns are charged based on impressions. Select the video pin you wish to promote, and add a name and destination URL. Once this done your ad is ready to go.
Just submit it and wait for it to be approved.
Best practices for promoted video pins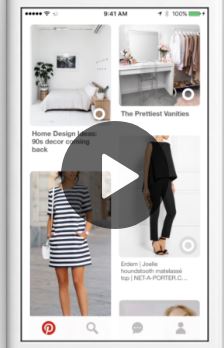 Create videos that will appeal to your audience
When you create your video, show content that users want to see first, and then introduce your product.
Focus on feature-benefit selling.
List a feature, and then explain how it will benefit the customer. This tactic allows you to not only convey the solution your product provides, but also explain how it will do so.
Many people come to Pinterest to research buying decisions. If you're able to demonstrate a fantastic quality to your competitors, your campaign is will be more likely to generate the results you're looking for.
Are you on Pinterest?