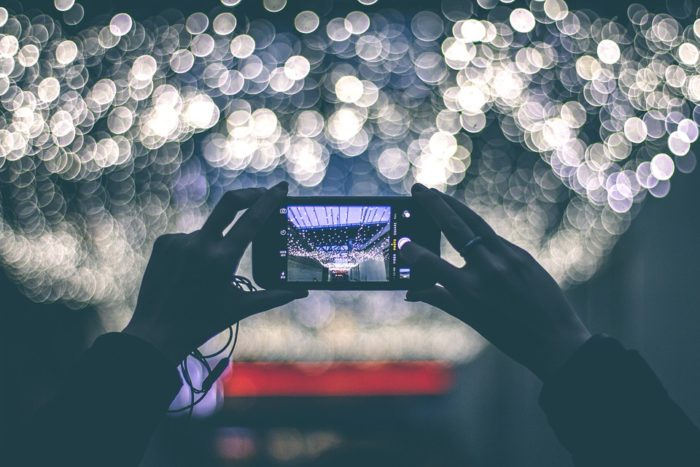 Wondering if you're violating copyright laws?
Understand the Copyright Basics…
You need to know a few copyright rules will go a long way in helping you use images legally (and protecting your own content).
Copyright is given to creative work that you put out in a "fixed form," meaning as you type that post or a photo on Instagram, you're protected.
Copyright covers a variety of categories.
Copyright protection is automatic, although many people use the copyright symbol © as a way of saying, "this is only mine!", the symbol is no longer legally required.
With this protection, you get certain rights. For example, no one else can use your work without permission.
An easy way to think about copyright protection is simple, If you didn't create it, you may not be able to use it (even if you give the work's creator credit).
Read the Terms for the Social Media Platforms
All social media platforms have different rules and make sure they protect themselves and their users.
On Pinterest, you're allowed to repin other images on Pinterest only  (this means, you can't copy to another platform).  If the image you repin appears on Pinterest without the permission from the creator, you could be committing copyright infringement because you're "solely responsible" for anything you post.
Remember to read the terms for each platform and understand what's allowed and what isn't. Doing this could save you a lot of time in the future!
Choosing the Right License if you use stock images
If you use stock images, you often have choices about what type of license you have for using the image.
Even a license limit the purchaser to personal use only, online media only (versus print), or a certain number of uses.
Look on the website where you purchased the image from, look for license guidelines.
Get Permission From the Image Creator
If you are unsure whether to use an image or video make sure you ask…… Usually most people are happy to give you permission to use their image, making sure you give them credit.
Did you know that reposting on Instagram actually violates Instagrams Terms? But given the platform and how it works, 99% of users are okay with and like reposting that includes the right way of linking back to their profiles.
However, if someone is among the 1% who don't want their content reposted they can file a report with Instagram or potentially sue for copyright infringement so look for the #repost tag too!!!!
When in doubt, ask. "Better safe than sorry" is a great motto when thinking about whether you're using images and videos legally.
Truth is that using images on social media and for online business these days can be very tricky. Remember the law is behind the times and may take a while to catch up. Keep these tips in mind as you use images on social media.
Make sure you educated about copyright because it will go a long way in protecting you.