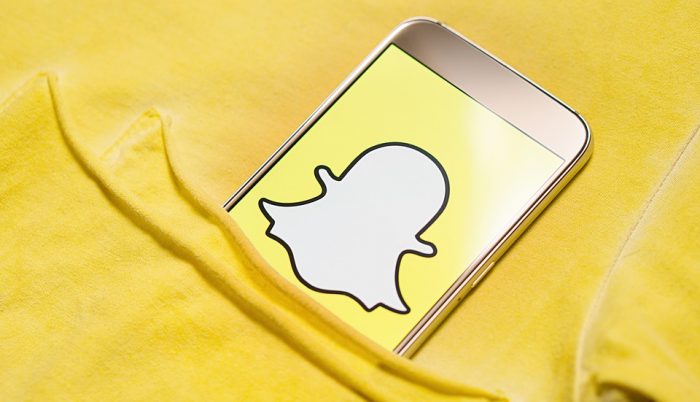 Are you taking advantage of every platform option?
Knowing how to use the right tools to their fullest potential will help you grow your following and increase the chances that others will discover your Snapchat profile.
Make an In-Person Connection
The easiest way to get people to follow you is when you're with them in person, where it's simple to share your username or your snapcode.
Add by Username – If you want to add someone by username, open Snapchat and tap Add Friends.
An increasingly popular way to add people to your Snapchat is to give them your snapcode. Your unique snapcode is displayed on your home screen.
Another cool feature of snapcodes is that you can simply open Snapchat, point your camera at your friend's snapcode, and tap and hold the snapcode. This will automatically add that person!!! So always take pictures of snapcodes to remember to add them too…
Snapchat is becoming more spoken about for businesses so post your Snaplink on your Social Channels. Leveraging other social platforms is another great way to increase your Snapchat following you can share your username and snapcode like in step 1; however, the easiest way for someone to add you on Snapchat is online with your snaplink.
Similar to unique snapcodes, everyone has an individual snaplink. You can share your personal snaplink on all social platforms, and even in your emails to your audience.
Snaplinks are powerful, because you can just tap on someone's snaplink on your smartphone, and the Snapchat app will automatically open and add that person to your list….
Engage with users on GhostCodes
Ghostcodes can help you grow your Snapchat following even faster. The app makes it easy for people with similar interests to find one another without needing a previous connection outside of Snapchat.
Think of GhostCodes as a phonebook for Snapchat!!! You create a profile on the app and then just upload your snapcode so others can add you on Snapchat. You can also browse the app's directory to follow other Snapchat users based on categories that interest you or are relevant for business.
Notifications make it more likely that people/audience will follow you back. This will increase your kudos score, raise your ranking and allow your chances of gaining more exposure. So it's a good idea to not only be on GhostCodes, but also to play around in the app as well…….
Start looking for interesting people that would be interested in your product/service, saving their snapcodes, and giving kudos. Many will return the favour and you will watch how quickly your following will grow!
Snapchat's growth and now popularity are amazing. More than that, though they have its users really engaged. Harnessing the attention that's on Snapchat is a huge opportunity for you and your business.
Are you on Snapchat?