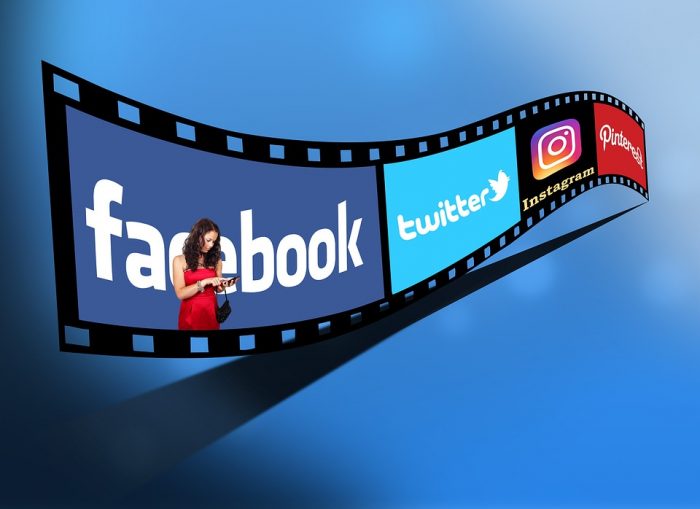 Live video will help to create a unique, real-time experience that will help to encourage your audience to make a comment and interact with you…….
Why Live Video?
Going live helps to add elements to video on social media: urgency and interactivity. Even if a live video is saved on a platform for future viewers, the experience offered by a live video is available only at the time of broadcasting.
Live video also has a benefit that even the television lacks: the audience can participate! Viewers watching a live on a social media platform can write in their comments and start proper engagement. The broadcaster can then go through and personally read and reply to comments, and allow its audience to influence the content of the live video as it's being created.
There is no other social media format delivering these benefits, which is why Facebook, Twitter, and Instagram have already rolled out their live video functions. Each version allows marketers to reach audiences in real time, and each differs slightly to the next
Facebook Live
Facebook live is the default live video platform. It's the one that will give you the most eyes for your content and the biggest reactions.
It is especially good for face-to-camera videos and live-action from events. Use Facebook Live when you want to reach a lot of people, script a marketing message, experiment, and track results.
As you're broadcasting, you will then be able to view the number of people watching. A stream of reactions start to flow across the screen and you start to see a scrolling list of comments as they come in.   At the end of the broadcast, your video is added to your profile or Facebook page. Remember the video will rank higher in the news feed when it's live. The followers who often interact with your page will receive a notification telling them you are now live on Facebook.
Unique Benefits
Facebook Live gives you the ability to choose an audience, so you are able to segment your follower lists and create unique content for each group. The detailed analytics are vital for tracking results and experimenting with different content.
Twitter Live
Now anyone can broadcast live on Twitter and reach audiences on the platform.
While you'll use Facebook for delivering marketing videos that build and hold an audience, Twitter is great for short, spontaneous videos when something catches your eye.
It is great for Broadcasting at conferences, launches, or events, but think of it as live video news that shows what's happening, and keep the live video programming for Facebook.
While you're broadcasting, you will still be able to see the number of viewers and comments from your audience.
Unique Benefits
There is a relationship between Periscope and Twitter giving Twitter extra discoverability. In addition to broadcasting to your followers, your video will then be available on a different stand-alone app. Allow Twitter to access your location data and it will also appear on Periscope's map!!!
Periscope has 10 million users so even with that extra discoverability your Twitter audience is likely to be relatively small.
Instagram Live
Instagram may have started only as a photo-sharing app, but recent changes are include live video but unlike Facebook and Twitter, it does disappear after viewing, increasing the urgency but reducing views. Remember because the videos are going out on a platform best known for photography, you should make your Instagram live streams colourful and due to their short lifespan remember to keep them casual.
While you could use Instagram in the same way you use Facebook it's best to use Instagram for short chats and demonstrations with your most loyal customers/following
Instagram has the best usability of the three apps and Instagram live videos can last up to an hour with your friends possibly receiving a notification when you're live. The profile photos of users who are live on Instagram are marked in the Stories bar at the top of the feed.
Live videos are also shown on Instagram's Explore tab, and videos that are trending based on the number of viewers, location, and engagement are pushed right to the top. That will give broadcasters an incentive to hit a big audience, but it takes no more than a swipe left or right to move to the next live story!
Benefits……….
The standout feature of Instagram's version of live video is the temporary nature. If your audience doesn't see the broadcast when it goes out, they won't get a second chance. The benefit….. it does give fans a reason to keep checking the stream because then it will be gone…….. This means a more intimate experience. You'll struggle to win new audiences or large audiences, but Instagram live video will help to cement the audience you've already built!!!
Facebook, Twitter, and Instagram have worked hard to make going live as simple as possible. You don't need any special equipment, just the ability to deliver an effective marketing message. Do you use live video?