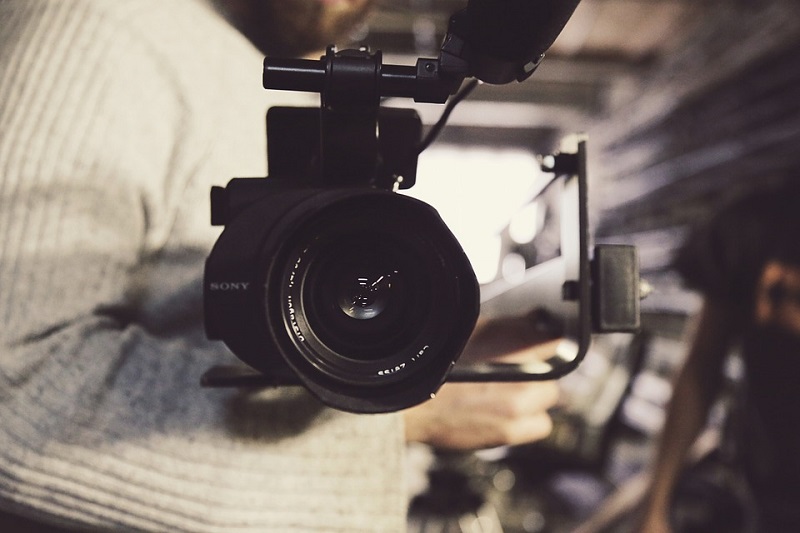 Are you unsure about appearing on camera?
You can easily create exciting, low budget videos while staying off the screen.
Decide on the story you want to tell and what type of video is best for telling that story.
Choosing videos to explain what you do is a great idea. Talking about who you are and what your brand, business, or product does is essential. You can then post this video on your social media platforms. This is a great example,
A florist in New York created a video about how to make a floral gift. (If you don't want your hands on camera this type of video would work just as well using photos in the various stages of the process without showing the florist's hands). A story like this will resonate with consumers, particularly on social media. A video telling an interesting story behind your product/brand can make that product feel all the more valuable. Here it was as simple as filming just the hands demonstrating her passion!
When you have an idea for your video, it's time to create the photos and video clips that tell your story.
When you are not being shown on camera another great way is using text as an easy solution. Text still lives on and will help you tell stories in your videos. When you put text to good use, your video may need only a handful of photos or video clips. Perhaps you haven't been making any videos to promote your business, you can re-use content you have used for other marketing campaigns. Always look for reusable content on your website, marketing projects, and campaigns.
If you don't have many photos and videos of your own why not ask your customers! You can create great videos using photos and videos from the people who use your products and services! Text is glue that holds your photos and videos together think about the story you'd like to tell and write it down. Then organise the photos/ video clips you've collected.
After you create a simple story start to use text to fill in the holes and tell the story. Make your text as clear as possible so your audience feels like they're watching your video, not reading it.
When you're done, share your video with someone you trust to get honest feedback. Get feedback making sure you are asking them if are there any questions that weren't answered?
So, when you think about marketing these videos remember video is becoming a must-have for marketing, especially on social media. According to 2016 data, video is performing better than other types of posts on Facebook, social video viewing is linked to customer purchasing decisions. Are you doing videos?