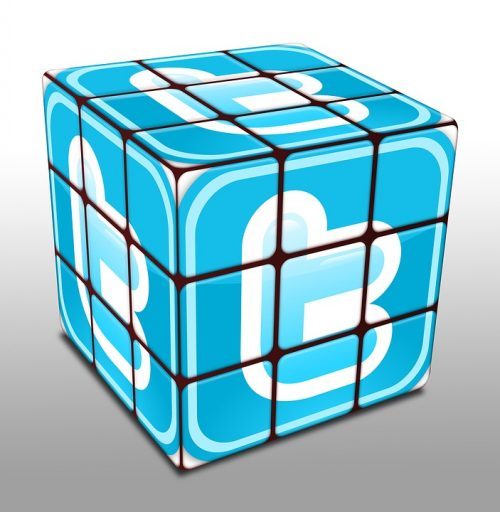 Wondering how to build connections in a specific location?
Rethink your follow strategy…..
Many Twitter accounts are not actually run by real people. They are automated programs called bots. And some of them are spammers.
There are bots that provide useful information. However, most are generating out tweets from other people and other sources that are not on target for your Twitter business goals. They start to clog up your Twitter stream and don't provide you with any business value.
You may not have known you were even following a bot. Bots gain an audience by following as many people they can and taking advantage of people who automatically follow back.
It is better not to follow everyone who follows you if you want to avoid having your Twitter stream fill up with garbage.
So how can you spot a spammer or someone you should not follow back?
Here are a few suggestions:
Don't follow people with an egg picture. If they haven't uploaded a real profile picture, chances are they are not going to say anything worth hearing.
Check their numbers. An account that follows many people but has only a few followers is likely to be a spammer.
Review their tweets. Are they all retweets or quotes? Did they send the same tweet to many users over a very short time?….. It's probably a bot.
They say it's a bot in their bio. Yes, some bots will tell you they are bots in their bio!
No favourite tweets or lists. A bot or spammer doesn't mark tweets as favourites or create lists.
Listen carefully & follow
Social media is about conversations, and conversations mean that you talk and listen.
On Twitter, you can listen by:
Reading tweets. This is the best way to find out what is on the minds of your Twitter community.
Look for replies and mentions. Every time you check Twitter throughout the day, you should first check for Direct messages and mentions.
Search for your business name. Sometimes, people talk about your business without using your Twitter username. You should regularly check Twitter for people who mention your business name by creating a search and saving it.
Publicise your Twitter account
Make it easy for people to find your business on Twitter by adding your Twitter username to all of your business materials.
Your website (with a link)
Your email signature (with a link)
Your email newsletter (with a link)
Your business cards
Paperwork you give customers
Make sure you are following your customers!!!!
Twitter is a great place to talk with your customers. However, this means that you need to connect with them.
It's impossible to know which customers are on Twitter. For that reason, it's important for you to advertise your Twitter account to your customers. This way, your customers can find you.
How can you tell who is your customer on Twitter?
They talk to you. Some customers may start a conversation with you using your Twitter handle. You should follow everyone who talks to your business.
They may mention your business. You should set up a saved search on Twitter so you can find people talking about your business. Remember to always reply to people who mention your business and follow them.
Stop following people who don't tweet themselves…..
Do not worry about trying to control who does follow you. But it's a good idea to prune out the followers who have stopped using Twitter.
A great free tool for finding people who haven't tweeted for a while is unTweeps.  After you authorise the app, it will allow you to create a list of your followers based on how long since their last tweet. You can use the free account three times each month.
Review and renew your tweet topics
When most businesses start using Twitter, they experiment for a while. Sometimes they often tweet about random topics, or don't tweet very often because they don't know what to say.
Every business has a core group of topics around its products and services. These are things that you know because of your business, and things that your customers and online community will want to learn from you. You will educate your customers about these topics.
Many businesses struggle to find these topics because they take their knowledge for granted. Start to see your business knowledge through the eyes of your customers and figure out the topics that really get interest within your community.
Brainstorm a list of 5 conversation topics, these will help you organise your Twitter conversations and will spark ideas when you can't think of anything to say…….The best Twitter topics for your business are things that will provide a solution to problems your potential customers face every day.
Lastly, Expand the Twitter conversation to your blog
When you have a good conversation going on Twitter, or you find a topic that people respond to then expand the conversation to the people who read your blog……
Twitter now makes it easy for you to embed a tweet into a blog post so it looks like a tweet and has the same interactive features it has on Twitter. You can write a blog post around a tweet and your blog visitors can interact with you on Twitter through your blog. Amazing!!!!
Did these tips help you? Need more help with your social media?  Contact us at www.smashsocial.co.uk