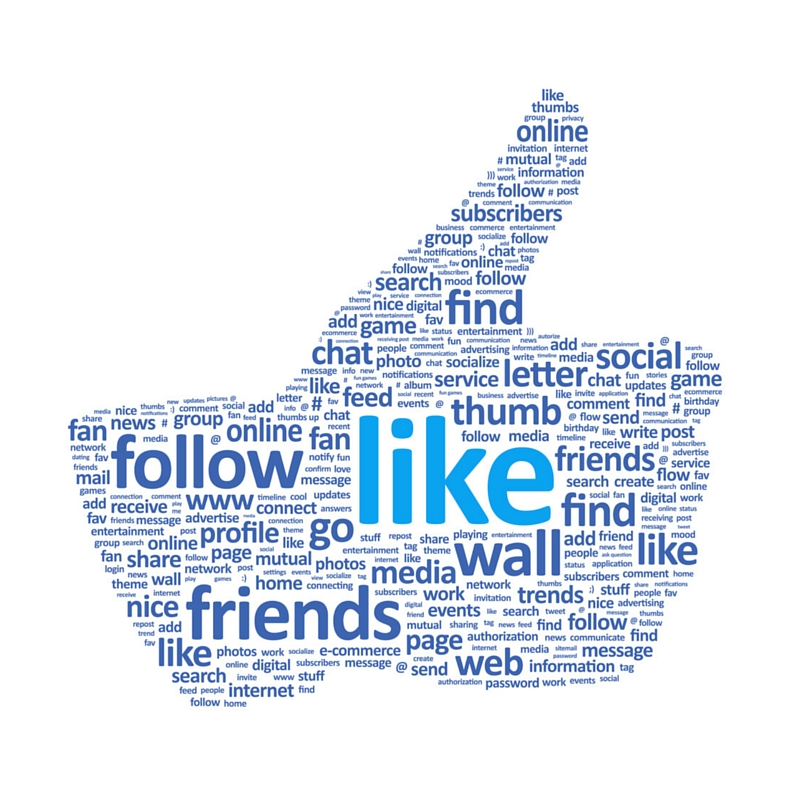 Are you tired of not getting the engagement (or even the views) you want on your Facebook Business Page? Do you even post on it anymore?
A lot of Facebook tips tell you to post photos and videos 7-10 times a week – but in many cases, this does help but still doesn't give you the views, engagement, and let's face it, it's sales that you are after.
It is really standard practice to have a Facebook Business Page. Your customers use Facebook and the business page gives you the opportunity to run ads and build an email list. (of course, it helps build credibility when customers search for your business online.)
However, if you're looking for community engagement and want to share ideas and feedback with your customers, you might try starting a Facebook Group. The most successful ones have several thousand members and they're very active. The questions and advice fly rampant. (As do tempers on occasion – a little draw back.)
So here we take a  look at the pros and cons of a Page vs. a Group.
Pros and Cons of a Facebook Business Page
Pros
The Facebook Business Page gives you insights and the tools to advertise. All pretty handy if you want to advertise a hot-selling product. You can also be pretty ninja if you're building an email list.
For example, you can email your list about your hot new product AND you can upload the list to Facebook and advertise the same product to the SAME people (it's called retargeting.) People are distracted; don't expect them to remember everything you share with them the first time around.
Cons
Business Pages are mostly a broadcast (and advertising) tool. With all the changes to Facebook's algorithm, it can be hard to get your content seen, unless you're willing to pay.
However, there's another option.
A Dedicated Facebook Group
Groups are organised around interests. They can be thematic or geographical or both. For example, I'm a member of a local community group whose common theme is the town and the surrounding area.
Smash Social are members of several professional interest groups including at least one on social media and two or three around marketing.
Each of these groups features lively discussions about topics we care about.

Pros and Cons of Facebook Groups for Business
Pros
The best Facebook groups are bubbling with discussion. Think of them as the office water cooler – without the office politics. Since participation is optional, only the people who want to be there show up. The variety of perspectives and experience is broad and the business groups I'm part of are full mini-lessons in business management and how-to.
As the group leader, you're clearly established as an expert. As a result, you'll have an easier time making sales and bringing your audience to your blog, online store, or anywhere else you'd like to take them.
Cons
They take a lot of time to manage. You won't be able to skate by with a 15-minute check in once or twice a day.
You'll need clear rules and expectations for group participants and you'll still spend some amount of time "policing" the group. Otherwise, things can get out of hand.
You'll need to be there throughout the day to monitor (and contribute) to the conversations. Yes, you can ask a trusted member or two to share management duties (called "administrators") but choose someone you get along well with and who also stands to benefit from the group because it's going to take a lot of time.
Some people have both a Group AND a Business Page and use both effectively. 
How Can Ecommerce Businesses Use Facebook Groups?
Let's say you sell healthy dog treats… you can start a group that centers on healthy dog products. Other dog lovers will join; people will talk about their favorite dog products andtheir dogs. They'll post pictures, share experiences, and you'll be at the center of it all.
When you grow a thriving community, people look to you for expertise.
Then you can have a Business Page too and periodically ask group members to "like" your business page (you can even "open the floor" so to speak and allow anyone to post their page in the comments.) This helps build community and good will.
If you're prepared to invest the time, a Facebook Group can be a fantastic option. If you're not already a member of groups, you can join one or two to see how they work.
Will you start a Facebook Group or Business Page? (Or Both?)