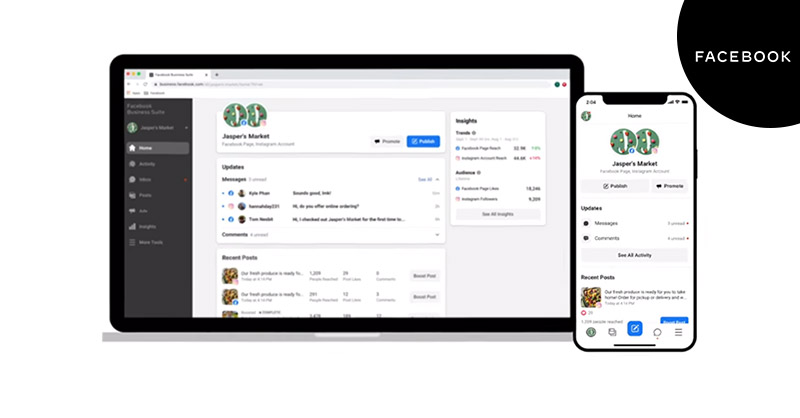 A LITTLE HELP FOR SMALL BUSINESSES
Facebook announced the launch of their management tool, Facebook Business Suite, for a faster and easier way to manage business on Facebook and Instagram.
Considering the dwindle in customers walking into stores due to the ongoing pandemic, small businesses are left to find new ways to sell and reach new customers.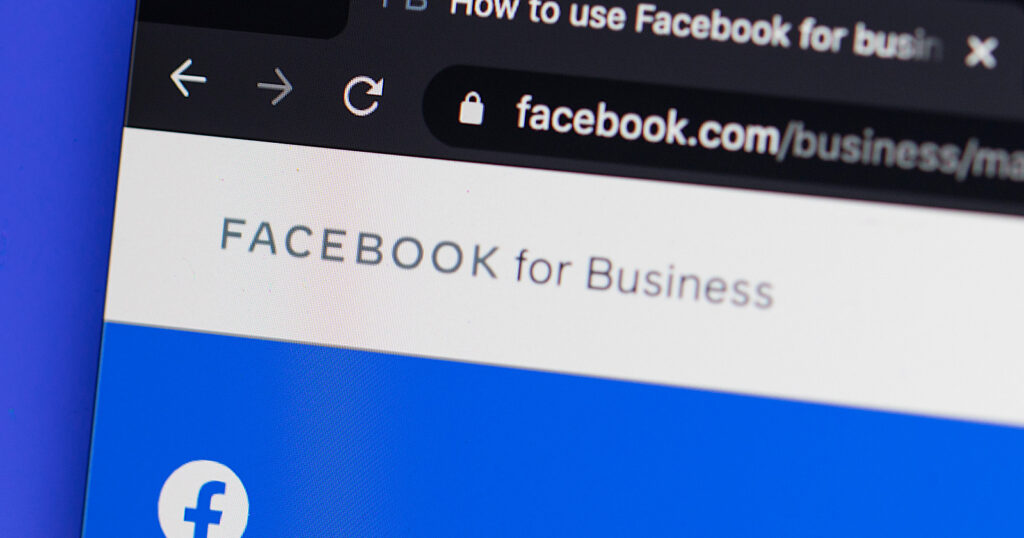 To help businesses save time and manage their pages and profiles across their apps, Facebook launched this all-in-one tool to help businesses post to Facebook and Instagram at the same time, and manage and receive messages, notifications, and alerts in one place.
You also get Facebook and Instagram insights within the same tool to help you understand what's working and what isn't.
While this is a pretty great tool that covers the basic functions, you'll probably need an even more comprehensive social media management platform if you really want to succeed with social…
Getting started
To get the most out of Business Suite, we recommend that you link your Facebook and Instagram business accounts first if they aren't already. Once you do that, here are a few ways you can take advantage of key product features: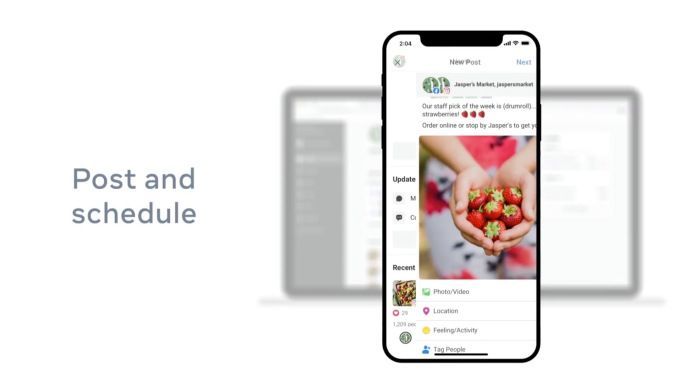 View updates at a glance: See all critical alerts, messages, comments and other activity across Facebook and Instagram that need your attention within the Business Suite home screen, allowing you to easily prioritise and manage your business activity throughout the day. Try setting up a personalised saved reply for common questions and create a shortcut to streamline responses.
Share with your Facebook and Instagram communities: Draft a new feed post for both Facebook and Instagram, and then schedule it to be published at a time that makes sense for your core audience.
Understand what's working: Navigate to the "Insights" tab to view insights on reach, engagement and post performance across Facebook and Instagram. See what's resonating with customers and optimise your efforts for each platform.
Grow your audience: Consider boosting a post or creating an ad to get more people to see and engage with your content.
Accessing Business Suite
To access Business Suite, log in to the Facebook account associated with your business. Then, if you're eligible, you'll automatically be redirected to Business Suite when you visit business.facebook.com on desktop.
If you're already using the Pages Manager app on mobile, you'll automatically see the option to opt in to Business Suite. If you aren't currently using Pages Manager app, you can visit the iOS or Android app stores to download the Facebook Business Suite app.
Let us know what you think of the new FB Business Suite