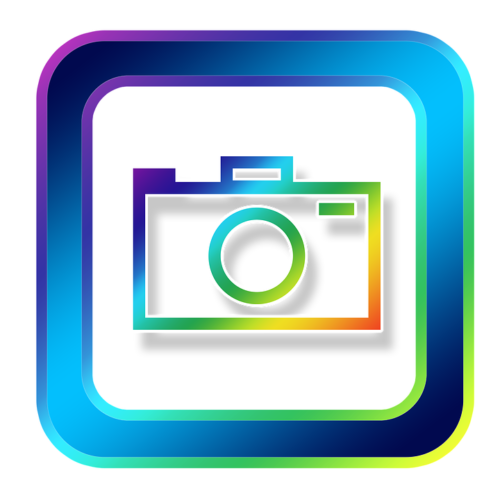 Are you are looking for a guide to help you make sure your image dimensions are correct then read on…..
This is more important on Social Media than some realise!
Here is a breakdown for you on all the image sizes needed for what you need.
Facebook Image Sizes
Facebook Profile and Cover Image Dimensions
The square Facebook profile picture should be 180 x 180 pixels and your cover image should be 820 x 312 pixels. Note that this profile picture will now show as a circle in the news feed, so ensure to preview your picture with circular overlay before uploading it.
Facebook News Feed Post and Ad Image Dimensions
The best sizes for different kinds of Facebook posts and for Facebook feed post images the optimal size is 940 x 788 pixels.
For a Facebook Ad and shared link image you should use 1200 x 628 pixels.
Facebook Stories Image Dimensions
The Facebook Stories optimal image size is 1080 x 1920 pixels
Facebook Event Cover Image Dimensions
If you're planning an event on your Facebook Page and want to create the right image then 1920 x 1080 pixels is the perfect size for that image.
Instagram Image Sizes 
Now Instagram is the king of social media images! These are the ideal sizes, from the obvious to the not-so-obvious.
Instagram Profile Image Dimensions
Your Instagram picture should be 110 x 110 pixels. At this size, the image will be perfectly positioned in the cropped circle on your profile.
Instagram Post and Feed Ad Image Dimensions
A square post — whether it's an image or a video needs to be sized at 1080 x 1080 pixels for the best quality in the feed.
These oblong posts (portrait or landscape) are best at 1080 x 1350 pixels. The same measurements still apply to feed adverts.
Instagram Stories Posts and Ads Image Dimensions
Instagram Stories (posts and ads) need to be 1080 x 1920 pixels if you're creating visuals specifically for a purpose. Otherwise, just take a pic with your phone's camera directly from the Instagram app!!!
Twitter Image Sizes
Even though Twitter may be all about short, snappy text, but visuals do also have their place on the platform. Follow these size guidelines.
Twitter Profile and Cover Image Dimensions
Your Twitter profile pic should ideally be 400 x 400 pixels and your cover image should be 1500 x 500 pixels.
Twitter Tweet Image Dimensions
The ideal size for tweet images is 1024 x 512 pixels
Twitter Card and Ad Image Dimensions
All Twitter card image use 800 x 320 pixels.
LinkedIn Image Sizes 
Think that LinkedIn is just about recruitment posts? Well think again. LinkedIn is becoming more trendy today with content including images, which are now increasing in importance on the platform.
LinkedIn Profile and Cover Image Dimensions
LinkedIn profile images should be 400 x 400 pixels and your cover image should be 1584 x 396 pixels. For a company page cover, the size the image at 1536 x 768 pixels is best.
LinkedIn Feed and Sponsored Content Image Dimensions
The optimal size for these images is 1200 x 627 pixels.
Pinterest Image Sizes
Now Pinterest is indisputably all about the visuals. So focus on your first images on the platform.
Pinterest Profile and Board Cover Image Dimensions
For your profile pic, use 165 x 165 pixels and for board covers, use 222 x 150 pixels.
Pinterest Pin and Promoted Pin Image Dimensions
Now important news for Pinterest marketers: a 2:3 pin will never appear larger than 564 x 846 pixels so this mmeans the 735 x 1102 pixel size that everyone was used to using is no longer relevant, 600 x 900 pixels (or any image with a 2:3 aspect ratio) is the optimal size for a pin.
Square images (600 x 600 pixels) can also work well but Pinterest notes that pins taller than 1260 pixels high will get cut off, and users will have to tap the pin to see the full image!
YouTube Image Sizes 
As Youtube is not strictly an image size, it'll probably come in handy if you're ever creating a video you plan to upload to YouTube: The recommended  video dimensions are 1920 x 1080 pixels.
YouTube Video Thumbnail Dimensions
For YouTube video thumbnails, use the dimensions 1280 x 720 pixels.
Snapchat Image Sizes
Extremely simple!
"Most users won't ever think about the perfect Snapchat image size because they are just taking photos with their camera and then posting them straight away. If you are someone who likes to plan ahead, a snap should be sized at 1080 x 1920 pixels whether it's a story or a privately sent picture"
Tumblr Image Sizes
If you are using this platform then your Tumblr profile needs to be on point!
Tumblr Profile and Header Image Dimensions
Your profile picture is small, so 128 x 128 pixels is the perfect size and your header image is huge, so avoid pixelated images on desktop and mobile by going big: 3000 x 1055 pixels because this is the recommended size.
Tumblr Post Image Dimensions
The optimal size for a Tumblr graphic is 540 x 810 pixels, although other sizes are acceptable and work well on the platform too but we would recommend sticking to the correct size……
What do you think?
We often speak to local businesses who are looking to increase their brands awareness on Social Media and when we often have a look at what they have been doing it is often the case we notice that their pictures are not sized accordingly.
If you are looking to use a platform such as Instagram then then if your images are not sized correctly in the feed your profile page can start to look unprofessional, messy and unclear to the person viewing.
Once you have resized all the images for each platform you will notice an instant difference in the presentation and your feeds will start to look so much better!!!
We hope this guide helps you!