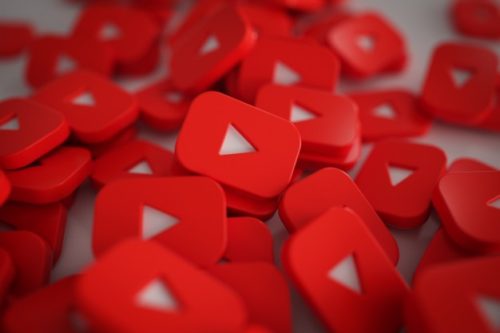 There are so many benefits of YouTube advertising……
With at least over 1 billion visits to YouTube each month it would seem that visitors are watching over six billion hours of video!!! If we really think about that then it is a lot of eyes!!!! YouTube really does have the potential to reach the largest percentage of the population.
YouTube however needs to be targeted and even though the reach is amazing the reach means nothing if you do not "reach" the people in your ideal target audience.
With YouTube advertising you can use absolute precision targeting based on demographics, location, interests, viewing devices (laptop, mobile phone, ipad.) and even specific times of day to make sure your "message" gets in front of the right people.
Even Google Adwords gives you the option of working out a start and end date for your campaign. BUT, unlike other advertising campaigns that must have an expire date, YouTube ads can actually run forever, so when potentially new customers begin a search your video message can be ready to respond and appear…..
The Affordability with Youtube is not a high price, you do not need a large marketing budget to advertise well on YouTube.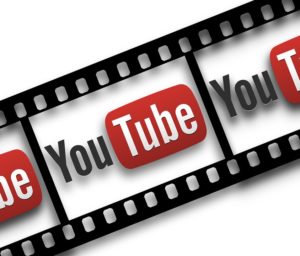 Google AdWord's flexible pay-per-view (PPV) system allows you to set weekly budgets and determine the maximum amount you want to pay per view. This is great for small businesses especially if you are just starting out and have a product or service that can be demonstrated and the benefits it gives to the end user… Even the share-ability of Youtube is simple. A combination of video access, sharing, and community within YouTube and of coarse, your target audience will create an opportunity for higher audience engagement, and hopefully business growth over time.. Then if a viewer finds your video to be informative or fun then they have the option to share it with others. This then starts to significantly expand the reach of your video……..
Keep track on YouTube.  One of the greatest benefits of YouTube advertising is the ability to measure the success of your ad campaign. With most advertising platforms it is almost impossible to see or work out if you have really reached your ideal target audience but with Google AdWords you have this free access to analytics reports. These reports will include the number of people who have seen your video and the number of NEW customers that have connected with your business through the video, as well as the information where these people are coming from!!!!!! Closely related to the measurability is the adjustability. When you start to understand the people engaging with your ad, you can then create your campaign to better suit them; and will certainly increase your chances of engagement.
Developing a Connection!!! Video ads allow you to interact and engage with potential customers in the most authentic and meaningful way. Using a creative video ads to connect with people now when video is really taking over social media. Then it is time for Feedback. People are more likely to directly respond to YouTube ads using the YouTube's comments section.
The benefits of advertising on YouTube will truly maximise your business and it is important you take the time creating video ads that are creative and personal so make a video that resonates with your target audience and will motivate them to share it with others.
So a few things to keep in mind….
Keep the Content Coming – The most popular channels have high volumes of updated content. If you want to use video as a marketing tool, you need to have lots of video!!!! There are many ways to produce video content for small businesses. Webcasts and webinars can be broken up and posted as a series of videos, create short tutorials and product demonstrations, behind the scenes company video, interviews with the owners, staff and customers!!
Call – to – Actions…. Even though you will have links in your video's description, start thinking about how you want the viewers to respond before you post the video. Make sure your calls to action are also included in the video itself. Possible CTAs can be…. to contact you for more information, subscribing to your YouTube channel, leave feedback, sharing your video on their social network channels, or some other action.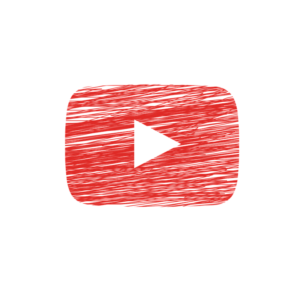 Get Interactive…… When people view your videos, they will rate the quality and start to leave comments. To help keep the momentum up, you should always monitor and respond to all feedback as quickly as possible.Making your responses personal to each visitor is a great way to reach out, unfortunately using an automated reply could be even worse than no reply at all. It is not an authentic way to get engagement.
Customise your channel!!! Stand out so when visitors view and they click on your account name it doesn't just look like every other YouTube page. Customise with colours, images, links, information, and more. This is a great opportunity to reinforce your brands identity by using your logo, tones, and slogans so that viewers start to associate the video with your business.
Think about your titles! People search YouTube the same way they do on Google—with keywords and phrases that describe exactly what they are looking for. Titles are used heavily in YouTube searches (powered by Google), so never give your videos boring, non-descriptive titles.
Choose the right Category and Tags…. This is easily forgotten so make sure when you upload videos to YouTube, you choose the correct category for the video and enter tags/keywords. There are 15 categories to choose from, and you can add many relevant tags It is always a good idea to use the tags that YouTube suggests because they are basing it on what people are commonly searching for.
Write a great description – These video descriptions on YouTube should be short, informative, and multi-purpose. Describe the video in a sentence or two always using your top keywords and tags in the text….include a link to your website/blog for people who may just want to know more.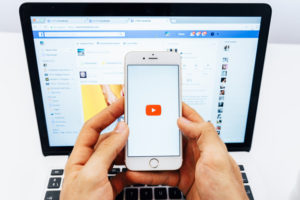 Let your customers do the talking….. Many small businesses have had great results by posting videos of customer testimonials on YouTube. It is a highly effective way to build trust and credibility with people who may need that extra "push" to try your product or service. Video testimonials are actually proven to have a much bigger impact than written ones so get filming!
Use subtitles – Enabling subtitles on your YouTube video is straightforward, you just turn on auto-captioning and edit the output for accuracy. There are millions of hearing-impaired users who will appreciate captions, and these are optional (with the default of Off), so they never bother viewers who may not like them.
The point of social media is to be social! That means when users comment on your videos, you must interact with them. The YouTube commenting system is linked to Google+ profiles, so make sure yours is ready for visitors via YouTube and filled out in detail, including a professional profile pic.
Don't Confine Your Videos just to YouTube – As part of an effective YouTube strategy, make sure you spreading the word. When you post a new video on your channel that you want people to see and share, write a blog about it, tweet the link, or post it on Facebook.
We hope these tips for paid and non paid ideas helped you!!!! With video predicted to take over social media in the next 5 years now is the time to think about a YouTube channel…
Not sure where to start? Contact us today for a no obligation chat…….