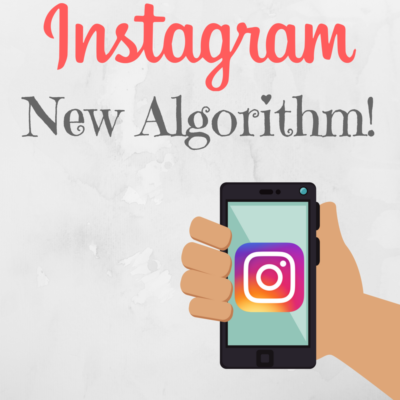 So, Instagram's algorithm is a complete unsolvable puzzle and just when we think we understand and seem to solve it suddenly it changes again. Staying in the know is harder than before because with so many changes not being announced just simply being updated in the help centre!

Algorithm and exposure

When you post on Instagram, this may only be shown to 10% of your audience. Instagram looks at your audiences interests to determine if it  should be shown to the rest of your following. If your new post gets enough engagement straight away then it is then, it is shown to the remaining 90% of them. So if you have been wondering why a post gets a lot less engagement compared to another post then this could be the reason why.
Did you hear about the trend of forming "pods?"  well these pods are groups of people who agree to help boost engagement on a post by liking and commenting so when a member of the usually Facebook group announces they have a new post then they all go to the post and start the process, this is not a good move in our opinion and that is because many users start to get shadow banned on Instagram and that is easily done…
If you promote your business and ensure your posts are seen then switch over to a business account  A business account means that you are able to check all the analytics which are very helpful when trying to work out your audiences prime time
Engagement
Instagram is now being spoken about as restricting exposure based on your engagement. This is when I say it is so important to respond and like comments that are left on your post and to ideally do it within the first 60 minutes. What tends to happen after that is your post's visibility starts to decrease. and you know the comments from a definite bots like a comment….. "Great pic!" "awesome!" now will not count as engagement. Finally this means that they are filtering out these accounts and starting to increase real comments.  
This is great because usually we are the ones that comment with "Love that", so we must start new tactics to count as authentic engagement, and comment with at least four words or more. Instagram stories will certainly help you appear more, so definitely start to use the feature. The stories that are shown first are always from the accounts that you engage with the most…..
Captions
Yes you can use up to 30 hashtags in a post and sometimes that can now be looked upon as spam. Spam/ shadow banning has been around for a while and most people say 5-7 tags is enough…… Never use the same hashtags over again over! Switch these up or because if you do not mix them up then you will start to look like a bot! RESULT = shadow banning.
 
Hashtags that you post in the comments of the post will no longer display under search results so moving forward you must now include hashtags in the body of the caption. Never edit your caption for 24 hours after posting as it may lower your chances for it to be seen and NEVER delete your post and then repost it.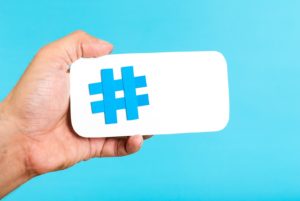 Lastly The Explore Feed is a curated collection of posts from people you will follow and you don't follow but mostly who you don't and it is shown to you only based on your interests that Instagram picks up on from your own hashtags, who you currently follow, posts you personally like, and what your searching.
Are you a business that is seeing changes on Instagram? Are you seeing a decline in your reach? 
#smashsocial #freetips