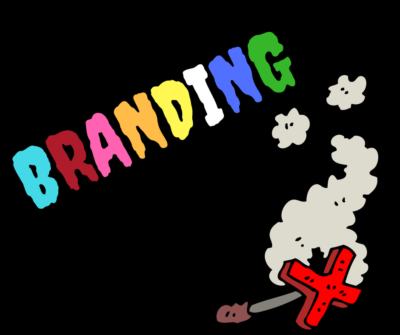 Is your brand represented the way you want it to on social media?
Choose the right network/s from the start…..
Every social network won't necessarily be the right fit for your business. Your aim is to find the networks that align with your brand's image. Without it, you'll struggle to make progress.
You need to identify which social networks your target audience is most active.
Never overlook visual branding
Visuals always play an important part in social media branding. If you have multiple profiles that all look like they're owned by a different company it will not help you to build your brands name. You want your branding to be consistent across all platforms. This will help people to recognise your company no matter what platform they are using.
The big brands that do this well will always demonstrate the consistency in colour and design: Choose a colour scheme across all social media channels. The easiest way to choose your colours will be to take a look at your logo. You want your audience to associate those colours with your brand. Always remember that different colours can have an impact on the way people perceive your brand.
Use the same logo! You should be using the same logo for every social network. The easiest way is to use your logo that represents your company. People should see your logo x and immediately associate it with your brand.
Filter wisely: Whenever you share images on visual platforms, keep your filters consistent. Using a different filter for every image you share makes your posts look disorganised and inconsistent.
Create templates: It is always helpful to create templates for graphics you share on social media.
Get a Voice
Your brand's personality must always be reflected in your social media posts. Start to develop your social media voice……this will be the way your brand communicates in Tweets, Facebook posts and visuals. Finding your voice can take time, but you'll get the hang of it.
Be consistent with your content
Twitter, Facebook are great for curating content from around the Web. Curating is a brilliant way to help you build authority in your industry. Finding blogs, videos and other content to share with your audience sounds simple but, many businesses go into it blindly without creating any type of guidelines with what topics to share. Pick a few topics that are related to your industry. Focusing on principal areas of expertise, will help you become a go-to account
Post regularly
There is nothing worse for all your effort of social media branding more than irregular posting. If you only Tweet once every few days you are going to simply be forgotten.  How frequently you post is going to depend on your target audience. It takes trial and error to find out what works best for your brand.
Always connect with influencers
If you're just starting out or do not have a huge following, your content will not get the same amount of attention as the established brands because you're not yet known.
A way to achieve results and amplify your social media branding is to build relationships with influencers. This allows you to be seen by an audience that established people in your industry have already built.
Having a lot of followers doesn't mean someone is an influencer. They must be Authentic, Active and Engaging. When you're building your brand, let people know who you are and what your company does…. This is vital.
Promote your profiles
Getting your first followers can seem the hardest task when you don't even know where to start.
This might seem obvious, but many businesses take a passive approach to social media branding and wait for the results to happen. It st cannot work that way. You have to promote your social media profiles wherever possible.
Engage, Engage, Engage!
If you are only posting on social media to share content, then I hate to tell you, its having a conversation with yourself. You can start your brand awareness on social media by starting to interact with others. Ensuring your replying to Tweets and commenting on your Facebook and Instagram posts.
Choose no more than 2 or 3 platforms to focus on to start, then you expand as you grow.
As social media marketers take a minute to think about the connection social media and your brand first. Prioritising your social media branding will help you connect with your target audience, be more strategic with your efforts and get better results.