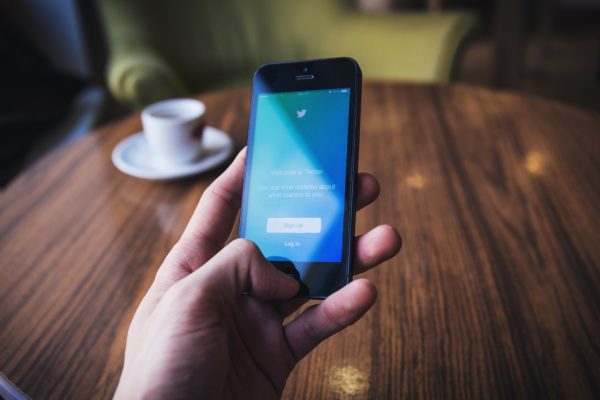 Here are a few handy tips to help you…..
Start to organise who you follow with lists…
Remember there should be a lot of people you need to make sure you follow for business reasons such as customers, suppliers, local businesses and your competitors.
As the number of people you follow grows, so does the noise. It will get harder to hear the important messages among all of the others, so make sure you don't miss anything important and start to use Twitter lists.
These lists are the most powerful and least-used feature. Lists will allow you to group the important people you follow so they don't get lost in the noise of everyone else.
You can create separate lists for:
Customers
People in the same industry
People in professional organisations
By creating & using Twitter lists, you can then focus on tweets from groups of people and then decide when you want to see them, this way tweets from important people will not get lost.
You can create up to 20 different Twitter lists with up to 500 accounts in each list!!! You can monitor each list separately using Twitter.com or Twitter tools like HootSuite.
Create a conversation list……
Who you follow will determine your daily experience of Twitter. If you follow people who inspire you and challenge you to think differently, Twitter then becomes a lot of fun.
If you decide to focus on the people who inspire you (without ignoring others) is to create a private conversation list.
Include in this list:
People who inspire you in business
People who inspire you personally
People who are fun to talk with
Jump into the list when you are looking for inspiration or encouragement during your day.
By creating a private list, you will be the only person who knows who is on your list and when you make changes, however, everything you say to people on this list will still public, so watch out….
Update your profile picture!!
Your profile picture appears next to every tweet you send. This means it is an opportunity to associate an image with your business in the minds of everyone who follows you.
Bear in mind your Twitter picture is very small and square. This will mean that for most businesses, the logo or head shot will not be the right size or shape to represent you.
If your profile picture is your logo:
Make sure your logo fits into the square size. Cropped-off logos do look unprofessional and may the impression that your business doesn't care about the minor details.
Make sure your logo is readable. If your logo contains words that cannot be read, you are wasting the space you have.
Consider a headshot. People connect with faces, not logos. If you are the driving force of your business, use your face to make your business approachable
If your profile picture is a photograph:
Focus on your face.
No animals or children. You should be the focus of your photograph. You want to make a human connection with potential customers.
Change your visual branding….
Twitter allows you to customise the look of your profile page. This gives you the opportunity to provide additional information about your business to everyone who looks at your profile.
Twitter bio…..
Your Twitter profile bio tells your business story in the length of a text message.
Include the following….
Tell people what you do
Explain how you help people
Show personality
Look at your business Twitter profile with fresh eyes. Then rewrite it so it tells a potential customer how you can help and what benefits they can get from you sharing your passion!
Mark your calendar to review and update your Twitter bio again in 6 months, because even the best bio gets stale over time!!
Rethink your follow strategy?
Did you know some Twitter accounts are not run by real people. They are automated bots. And some of them are spammers!!!
There are bots that provide useful information, but most bots are repeatedly posting tweets from other people and other sources that are not on target for your Twitter business. They start to clog up your stream and don't provide you with any business value.
You may not have even known you were following a bot. Bots gain an audience just by following as many people they can and taking advantage of people who will automatically follow back.
Try not to follow everyone who follows you if you want to avoid having your Twitter stream fill up with non relevant information..
So how can you spot a bot or spammer?
Don't follow people with an egg picture.
Check their follower numbers.
Review their tweets. Are they all retweets? Did they send the same tweet to many users over a very short time?
They say it's a bot in their bio.
No favourite tweets or lists.
Listen and follow…..
Social media is all totally about conversations, and conversations mean that you talk and must listen.
On Twitter, you can listen by:
Reading tweets.
Look for replies and mentions.
Search for your business name.
Make sure you are following your customers!!!!
Twitter is a fantastic place to talk with your customers but this means that you have to connect with them.
It will be impossible for you to know which customers are on Twitter. So it is important for you to advertise your Twitter account to your customers in your marketing strategy . This way, your customers can find you.
Who is your customer on Twitter?
They talk to you. Some customers may start a conversation with you so you should follow everyone who talks to your business.
They mention your business. Set up a saved search on Twitter so you can find people talking about your business. Always reply to people and follow them.
Stop following people who don't tweet!!!
Do not try to control who follows you. But prune out the followers who have stopped using Twitter.
Lastly put Twitter to work helping to solve your business challenges….
If you've been casually using Twitter and allowing the results to unfold, maybe it's time to give Twitter a real try.
It takes some time using Twitter before you will be ready to put it to work on your business. But once you understand Twitter and have a community, it's time to take your Twitter use to the next level.
Twitter can help you meet your business goals.
What challenge do you face in your business today?
Offer a Twitter-only special.
Reward people who retweet you.
Organise a meet up at your business.
The best way to make Twitter work for your business is to try something new. Learn from what happens and try it again with improvements……..