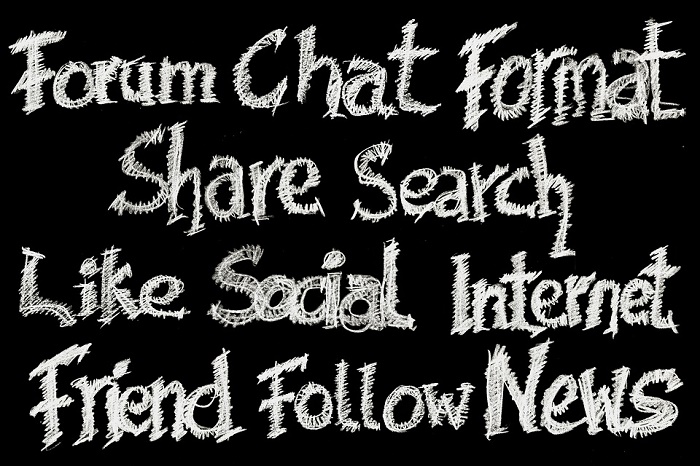 Like Your Customers on Facebook
Did you know most brands use Facebook as an extension for mass-marketing. Instead of asking your customers to like your brand on Facebook, why don't you start liking them?
Did you know the average person on Facebook has at least 200 connections and as big as Facebook is, it's really very small circles of connections.
Facebook is more about creating and developing a more direct relationship between individuals and brands that serve them. This is not all brands and this is not for all customers. This is a huge opportunity for those who can change their traditional strategy.
Listen First and Never Stop Listening
Listening to your customers across social media is most important. There is little sense in social media marketing if you are not following this simple rule.
Social media is based on conversations; it's not just another marketing channel for you to put out your content or promote your product. You have to have a conversation in which you're engaging your customers. In order to have a good conversation online or offline you need to listen and respond to your audience.
Secure Your Brand and Product Name
Whether you're taking small steps into social media or it's critical that you secure your brand and product names on all major social media channels.
Even if you're not ready to launch yet, start to secure your company on social platforms such as Twitter, Facebook, Instagram, YouTube, Pinterest and more…..
Make sure your company will be consistent across all social media platforms (e.g., @yourcompanyname), because when you start setting up different channels, it will be more difficult for your prospects, customers and fans to find you.
Find Your Content Marketing Statement
A mission statement is your company's reason for existence. Remember It's why the company does what it does. It is essential to have an underlying content strategy.
If you can get your mission statement straight, you'll make social media marketing alot easier for yourself.
REMEMBER to Listen 100% of the Time
he best social media marketing tip we believe is….
Talk about yourself 10% of the time,
Engage with others about what matters to them 90% of the time
Listen 100% of the time.
Create a systematic approach…..
Leveraging social media for growing your business, means you have to create an approach to help you build your network and your brand.
Focus on high-impact marketing spending your time being consistent and efficient. Consistency will definitely help you to build trust with your audience…
A lot of people don't realise how important consistency is in marketing. If you stay on top of your community, you will repeat your messaging over and over and that way will create loyalty. You will grow used to a schedule that works for you, and over time, you will build online influence by meeting the expectations and experiences of your clients and prospects.
Create and publish unique content
Share helpful content on social networks
Engage in conversations and discussions on social media
Promote others
Grow your network
Analyse what's working and what can be improved
Planning and dedication on social media will all help in achieving a great approach
Create Your Voice
Creating your social media presence and engaging with both consumers and potential clients means you will need to have a "voice" and share something of value on social media.
Do you have a blog?
These serve as a logical move to help conversations start on social media and help lead those people back to your own website.
Being active in social media helps with brand awareness, but when a user comes back to your website that gives you a higher chance of converting them into a customer.
Provide unique content helping to expose your brand and website to more potential customers.
Share Content That sits well with your audience
We recommend you share messages and content that resonate with your audience.
Passion should come across on every part of your social media campaign. From your name, to your advertising strategy, to the content you are sharing.  When you focus on passion, your engagement will certainly go up, your shares will hopefully increase and your audience will then grow.
Focus on passion and you can't go wrong!