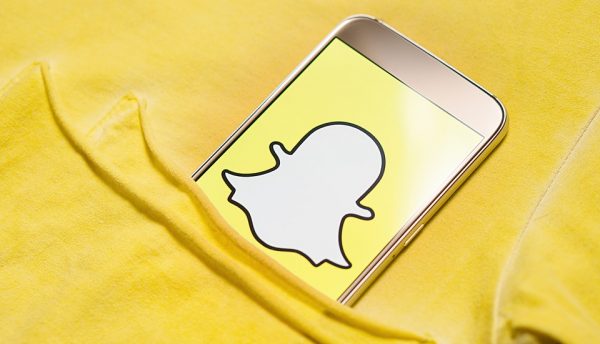 New Research……
Thinking of advertising on Snapchat?
Wondering if others are finding Snapchat ads effective?
It would seem advertisers must be able to serve highly targeted ads to audiences in order to accomplish their goals. Facebook's (and therefore Instagram's) ads platform is one of the most robust of all social networking platforms because of the vast amount of user data that Facebook has access to. Without user data to reference, marketers are throwing darts in the dark, hoping to hit the dartboard at some point.
Earlier this year, Snapchat partnered with third-party data provider Oracle Data Cloud, marking the first time the social network offered advertisers access to rich user data to better target specific audiences.
Last September, Snapchat rolled out the ability for advertisers to upload their own user data to employ in targeting users. This was called Snap Audience Match.
Another important advertising feature that Snapchat is lacking is the ability to measure the effectiveness of ads. While Snapchat partners with a few companies to provide advertisers with such important data, they still don't have the ability to gather it internally.
The pressure is now on Snapchat to increase its appeal to advertisers.
Snapchat Is Losing Ground in Influencer Marketing
Social influencer marketing has the attention of advertisers and with good reason. Consumers have always looked to family and friends for product recommendations, and with social media, people have access to a virtual world full of opinion-givers.
In the last year alone, several companies have come on the scene whose sole service offering is matching advertisers with influencers. It's become a big business and experts predict it's only going to get bigger.
On social networking sites like Facebook, Twitter, and Instagram, people search for a name (the actual name) of a celebrity, and that celebrity's account shows up in the search results. On Snapchat, users must know a person's username, something that isn't always intuitive.
So, when brands advertise on Snapchat, they know they're reaching an influencer's existing fan base and there's little chance of non-subscribers stumbling upon the influencer's account and seeing the ad. And with the inability to target friends of subscribers due to the lack of user data available, this unfortunate fact is unlikely to change anytime soon.
Even if an influencer partners with a brand, the short lifespan of snaps makes businesses question whether their advertising is producing any benefit. This could be part of the reason why influencers are leaving for Instagram.
There's a symbiotic relationship between influencers and advertisers, so if one avoids a social network, it's only a matter of time until the other takes note, closes shop, and focuses their efforts elsewhere.
Nearly 70% of Snapchat Users Skip Ads
A recent study discovered that Snapchat advertising isn't living up to its purpose. Out of 3,000 Americans found that 69% of Snapchat users skip ads "always" or "often." because ads are skippable (and users are taking full advantage of that), brands are getting a lot less exposure than they could (and should) be. To attract more advertisers (and keep existing ones), Snapchat needs to find ways to improve ad viewing rates and get those skipping numbers down, even if it means taking away users' ability to avoid watching ads.
It's true that Snapchat is a relative newcomer to the social network scene. However, they've had the successes of their predecessors to make way to what could've been a fairly smooth transition to offering advertising on their platform.