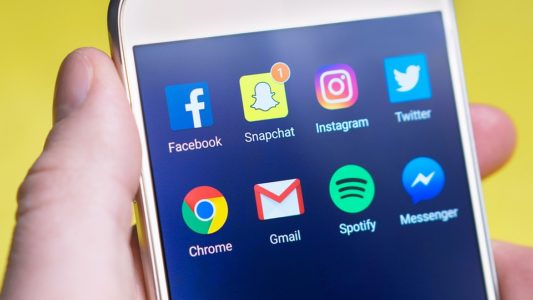 There is a debate between Snapchat Stories and Instagram Stories with most social media users…..   For regular social media users, the preference does just depend on what you are comfortable with or what your friends are using the most.
Businesses, however, have to be more strategic when it comes to the platform they decide to use. If our clients want to add to Snapchat or Instagram stories on their current social/marketing plan we have to consider whether using those app features will make sense for them……
How do we measure the success? 
Does their audience use these features? 
Does their audience use these apps? 
Will the client's audience be interested in what we post? 
Why use Snapchat or Instagram stories?
These are both quick and easy ways where you are able to  get a message across to your audience. Great ways that our clients can use the Stories feature would be for giving their audience a behind the scenes look, a product announcements, promotion, event, in house interviews and much more….. letting their audience see what is behind the product or service that they offer…..
Quick Comparison
Snapchat now has a higher ratio of users but Instagram has more active users (700million) a month compared to Snapchats 166 million daily…..
You can tag Instagram users in an Instagram Story post and if the Instagram account is verified, you are able to add a URL link that will appear as a "See More" button on the bottom of any story.
You can create Boomerang videos in Instagram Stories…….
Snapchat is meant to be more instant and the lack of features makes it feel more personal.
Snapchat has only one paint brush you can use, while Instagram has three.
The people you follow on Snapchat is presented in a vertical list which is easy to scroll and choose which Stories you want to see.
The Instagram accounts with the most users are the ones that will show earlier in your list. This is a new incentive for businesses to increase their Instagram followers as a way to help increase Story views.
Instagram users can see anyone's story that they follow. If you are choosing between the two then this is important to consider because if you want to utilise Snapchat you now have to create a plan for promoting your Snapchat account.
What should you use? 
This does depend on what your business is and who your audience may be.
Instagram does make more sense for businesses because most people are more likely to already be familiar with Instagram. Story posts can be edited and curated to look just like your brand and you can tag people in story posts with verified accounts able to post links in their posts.
If your business isn't verified, you can direct viewers to the bio of your Instagram for the link.
Snapchat is a great choice if your brand or business is bigger.
Depending on the message and what you're looking to achieve you have to identify  if either social media platform is the right option. If you have low engagement, don't have many followers, the audience is a older (35 -55 years old), then we would be likely to advise against using Snapchat or Instagram.
We look at the industry and firstly identify based on the business whether these people are on social media because their job may not allow the time for it. Technical and specific industries mean their clients are less likely to make a decision based off of one an ad or post they saw on social media. These people would not make use of the Stories feature so it would not make sense for that company.
Here are a few ways to interact with other Snapchat users. Unlike Instagram all interactions are private with the exception of the stories feature…….
To add users to your friends list, you need to search for their usernames. You can also connect to your contacts list, which will allow you to add other users based on their phone number.
You can view and reply to other users' Snap stories. They will be notified of both.
A more straightforward way is to send and receive photo and video content with others. These are the interactions that built and established the entire platform. If you screenshot a Snap, the sender of the Snap will be notified
The instant message feature allows you chat privately with users. Responses can be sent much faster than standard text messages, and you can also see when the other user is typing.
Like Sponsored Instagram ads Snap Ads are a 10-second, full-screen, vertical videos and offer an interactive element, such as a call to action to visit a specific link.
Two-thirds of all ads include audio, which play automatically with the sound on and the short clip should ensure it provides all the information about your company and what the products and/or services are.
Are you using Snapchat or Instagram for business?
Which is your preferred platform and why?
We would love to hear……