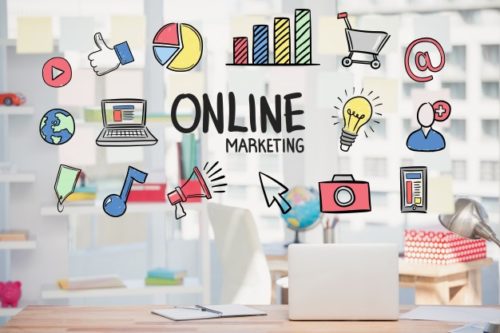 Social media posts can be used to drive targeted traffic……
Using social media for business boosts your site's SEO.
Search engines know which pages are repeatedly earning traffic and which are not forgotten and ignored. A great content strategy for SEO is the most important part of achieving the top spots in search engine rankings, but driving traffic to your optimised pages will help them to climb alot faster in the search engine results pages.
Social Media Is the BEST tool to connect with and learn from.  
Social media can lead to real relationship building. 
Part of what makes things like Twitter and Instagram marketing so good is the interaction you have with your customer and follower base.  you can then follow them and see their status updates to get an insight into their lives. Use this to perhaps adjust your marketing strategy …
What products are they buying and why?
Where do hey go on the weekend?
What posts do they share?
You can use social media as a tool for also connecting with businesses, or the leaders in your market….all it takes is a simple re-tweet..
Users are receptive to your messages.
People view Twitter and Facebook as social networks, not necessarily marketing platforms. As a result, they will be less likely to see what you post as an advertisement and more likely to hear what you have to say. This translates to serious web traffic when you link to your site and posts that market themselves as your friends and followers share what you've posted.
Social media ads allow targeting and retargeting.
Facebook ads, will allow you to target users by things such as location, education, industry, purchase history and the pages they have even liked. You can also install a Facebook pixel on your site and use it to retarget the people who have visited you — these people are far more likely to convert into leads and sales!
Social media can help you get noticed 
Whether you sponsor a charity or attend trade shows start to talk about it with the help of social media.
The importance of social media marketing for your brands image
Responding to problems straight away
If there's a problem with your product / service, you will want to know about it straight away. With feedback in your social media marketing, you will be the first to know when there are problems – and then you can take steps to resolve them right away.
A strong social media presence builds your brand loyalty.
Brands with active social media profiles will have more loyal customers and it is easy to imagine why: when you engage and interact on social media you become more than just a business, you become a person people can trust……