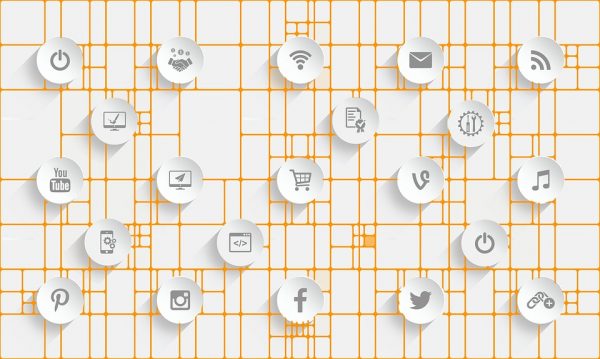 Wondering still if social media can help you?
Features on social media support your local marketing, you can focus the power of Facebook, Twitter, LinkedIn, and Instagram to expand influence in your area of the world.
Connect using Facebook
There may be over 1.4 billion active users on Facebook, but only a fraction of them live near your business. There are ways you can overcome the low organic reach of Facebook pages to engage your local customers.
Start with promoting Facebook check-ins at your business/place of work. When you check in, you are giving free visibility in the news feed. Whether you incentivise check-ins or just display visual reminders for customers to check in, this is a great way to promote your business to a local audience.
Post an update to your business page, and then share it as YOU. This will allow you to reach a wider audience. By sharing it personally, you decide whom to share the post with and focus on people within your local community. Don't go overboard though because the same friends and family may not enjoy an endless series of updates about your free offer.
Promote your Facebook events. Hosting local events increases your visibility both online and off. Create a Facebook event and start to share it with your fans and friends. Everyone invited to the event will continue to see it in their notifications and in upcoming events unless they decline the invite. Only focus your invites on people who live and work near you.
Use the tools in the Ads Manager and Power Editor to target people based on their location. You can also upload your email list to target local people with your ads. Create a lookalike audience based on your list.
Reach Out to Your Community on Twitter
Twitter is valuable for marketing to a local audience.
Both your Twitter profile and your business's profile provide many opportunities to connect with the local community. For example, you can include a recognisable landmark in your header photo, mention your city or town in the location field.
Use Twitter's Advanced Search as a good way to find leads for your local business searching within 15 miles of your business.
eg A music shop….search music equipment…..
On the results page, click on the Accounts tab and you'll see some active music posts. Follow them. Add them to your Local list. Engage with them by asking and answering questions…….
Leads on LinkedIn
LinkedIn, the business-focused social platform, makes finding local people. Since the addresses are for companies and people are encouraged to be their real selves, the information you find is usually accurate.
If you want to find local HR professionals. Search for "HR" and then filter the results by city or town.
You can even save your search and have LinkedIn send you weekly updates for any new people who match your criteria. It's like getting a list of local leads sent to you weekly!
Show Your Business on Instagram
For companies with a strong visual brand, Instagram can be a great platform. Just like with Twitter, your Instagram profile has good local branding options. The same as its parent company Facebook, Instagram let you target ads based on geography or lists that you upload to the Facebook Ads Manager.
You can also leverage hashtags to find out what's going on locally and contribute your own posts as well.
What do you think?
 What other social media platforms do you use to connect with your local audience?