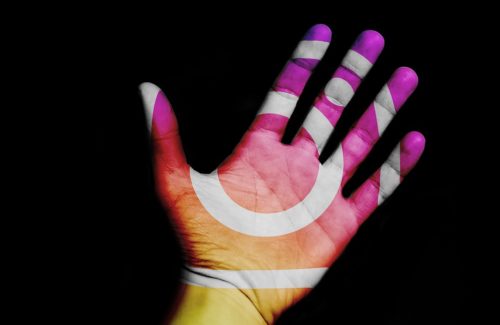 Use Instagram Action Buttons to encourage business
Instagram business accounts can now add these cool action buttons to help users book an appointment, buy tickets, make a reservation or appointment, and LOTS more. These call-to-action buttons are integrated with many popular third-party apps such as GrubHub,, Eventbrite, and Yelp.
When users click one of these buttons on your profile, they then complete a transaction via this third-party service without leaving the Instagram platform!!!! This powerful feature will help you convert more of your followers into customers we are sure!!!
Access to Shoppable Instagram Stories…… 
With more and more users spending time on Instagram Stories these days, chances are you now want to monetise this part of your Instagram presence too. To help you Instagram is working with select partners to now add shopping directly from Instagram Stories!!!! Tarryn loves a story!!!!
While currently limited only to a few brands this feature should make its way to all users VERY soon. It will actually let you tag products in your stories and allow your followers to click to buy any item you've tagged….. HOW AMAZING!!!! Apply @Mention sharing stickers to support partners in your Stories….
So, does your Instagram channel feel dull, uninviting and boring? 
Are you sharing posts but your followers fail to respond? If you @mention someone in your story, your followers can now tap on the person's username to learn more about and connect with them and so on…….
I really believe in relationship marketing, we must build relationships and not just take from our followers and rarely give back, use this feature in your stories' content and start reaching out even further!
You could possibly choose to use this feature to @mention a customer who won a giveaway because by giving back, your business will always benefit because anyone you @mention has the option to add your content to their own story to share it with their followers!!! Genius……..
Use the Instagram Bio link to drive traffic to Landing Pages
As your business gets bigger, your number of products will properly too.
Previously, if you wanted to do this with your profile, you would have had to edit the description in your bio which sometimes looks messy but now there's a better option. Instead of having to pick one link to show users on your profile, you can direct users to a landing page filled with all of the links you want them to see.
If you want to create a landing page with a link you can use tools like , Leadpages, mailchimp and link in profile Once you set up your landing page, it's quick and easy to update the links you show customers as your business grows.
Re share news feed posts to your stories to add variety to your content
Do you struggle to come up with ideas for your Instagram stories well Instagram is adding a feature that lets you share posts from other users direct to your STORIES!!!
Resharing content from others will help you to build stronger connections and hopefully they will start to reciprocate by sharing YOUR content. This tactic also helps you diversify the content you start to share so it's not always just about your business.
(To add a public post to your story just open the post, tap the airplane icon below the image, and then select add Post to Your Story)
Add questions stickers to Stories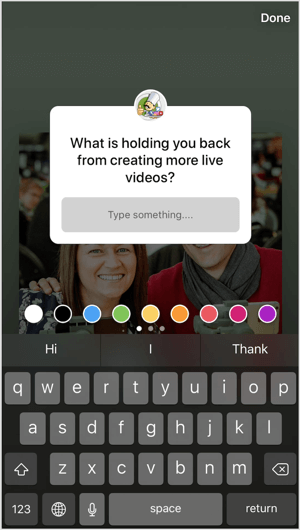 Questions stickers for Stories is an Instagram feature that's very useful for businesses. A basic feature has a really great outcome!!!
By adding questions stickers to your stories it lets you poll your audience in an unobtrusive way and at the same time, you can use the feedback from your followers to inform your businesses initiatives….. You may want to ask your audience what type of content they enjoy seeing and maybe get some inspiration for a video for your IGTV channel, or maybe just to get feedback about the products you sell
Questions stickers also make it easy to engage your followers, while collecting valuable data to help your business improve its offerings and grow.
More great insights and up to date news from Smash Social