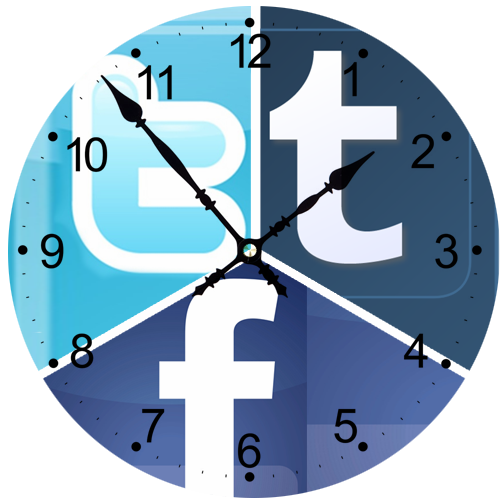 Social Media Never Sleeps.
Determining the best times to post on Facebook, Twitter, Google+, Pinterest, LinkedIn, and blogs is vital to content marketing success. The optimal time to share on each platform may vary depending on your audience, of course. The nature of your business and data about when your audience is active should inform and drive your timetable so that you maximise your reach and virality. Creating and posting awesome content on social media platforms doesn't work without a strategy that takes timing into account. The key to successful social media engagement is to post content during peak hours and days — for your audience. Of course, the "best times" change periodically, but if you pay attention to the times when your followers are active on social media, you will increase web traffic and the number of shares.
Guides for posting on social media and when NOT to!
Facebook
Best times: Weekdays 6:00-8:00am and 2:00-5:00pm
Worst times: Weekends 10:00pm-4:00am
Twitter
Best times: Weekends 1:00-3:00 pm
Worst times: 8:00pm-8:00am
Google+
Best times: 9:00-11:00am
Worst times: 6:00pm-7:00am
LinkedIn
Best times: 7:00-8:30am, 5:00-6:00pm
Worst times: Monday and Friday, 9:00am-5:00pm
Pinterest
Best times: Saturday, 2:00-4:00am and 8:00-11:00pm
Worst times: 1:00-7:00am and 5:00-7:00pm
Blogs
Best times: Monday, Friday, and Saturday at 11:00am
Worst times: 11:00pm-8:00am