The social platform for professionals
Drive web traffic, generate new leads, and hire qualified candidates by joining LinkedIn's network of over 364 million users. It's the social platform where professionals go to connect and network, which offers opportunities for new customers and revenue generation.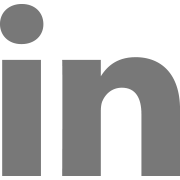 LinkedIn offers your business a chance to establish yourself as an expert in your industry by sharing content, joining group discussions, and connecting with other professionals. Are you looking to expand your business and add new talent? You can do that too by posting job applications right on LinkedIn.
Contact us to learn more about our innovative social media management services.
Smash Social will build a customised LinkedIn social media strategy, which can include:
positioning your company as an ambassador of its field
reaching out to corporate clients using corporate terminology
establishing your company as an authority
following relevant and influential users
updating followers with company and industry news