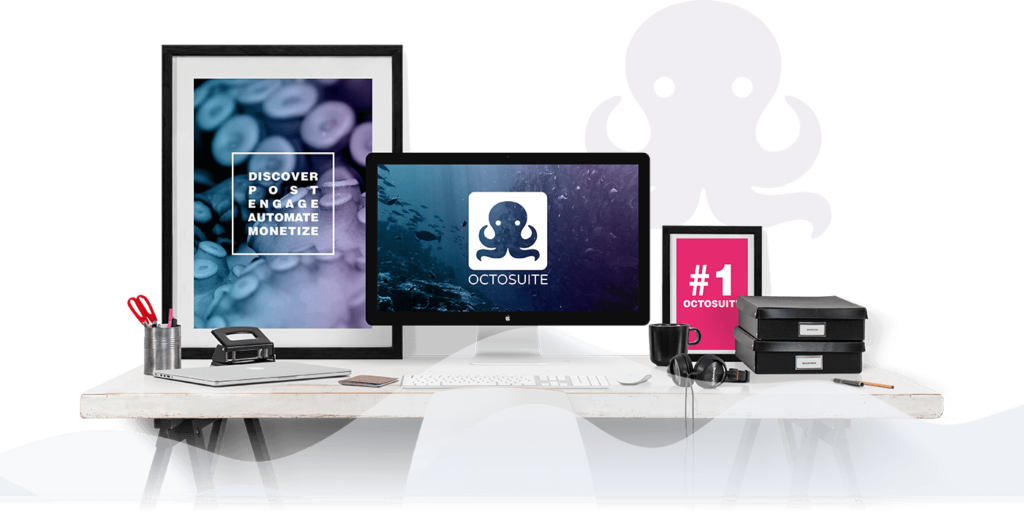 Struggling with a budget for a social media manager? Let us introduce you to a complete management & automation tool that will help to send your fan pages & groups viral.
Allowing you to replace the need for a social media manager by having ALL of your fan pages, groups & external social networks posting the viral trending content daily for you helping to send your organic reach' through the roof, automating the work that normally would take HOURS to do & most importantly grow your audience & bank account right away.
FB is the big boy of social media. It's where the major majority of your audience is hanging out so if there's one place to focus on to build your business with social media, it should be Facebook. This is a software that helps your organic reach rise and automatically helps you to find the most trending content from MULTIPLE online networks. OctoSuite lets you edit that content, then then re­post it as your own to unlimited fan pages and groups­. Multiple post at the click of a button into groups on Facebook for you!
100% free traffic that helps you convert them directly into sales.
This FB approved, automated software taps into the users of the world's hottest social network
OctoSuite Works Even When Your Computer Is Turned Off
The worlds only tool that has proven 100% guaranteed results.
OctoSuite 100% Set & Forget (never need to worry about posting content again)
Cloud based software (ANY PC or MAC)
Research / Upload / Eedit / Monetise / Post / Schedule In Seconds
ZERO monthly fee ONE TIME PURCHASE
WE CAN'T RECOMMEND OCTOSUITE ENOUGH… INTERESTED?
…THEN GO TO THIS LINK NOW "CLICK HERE"