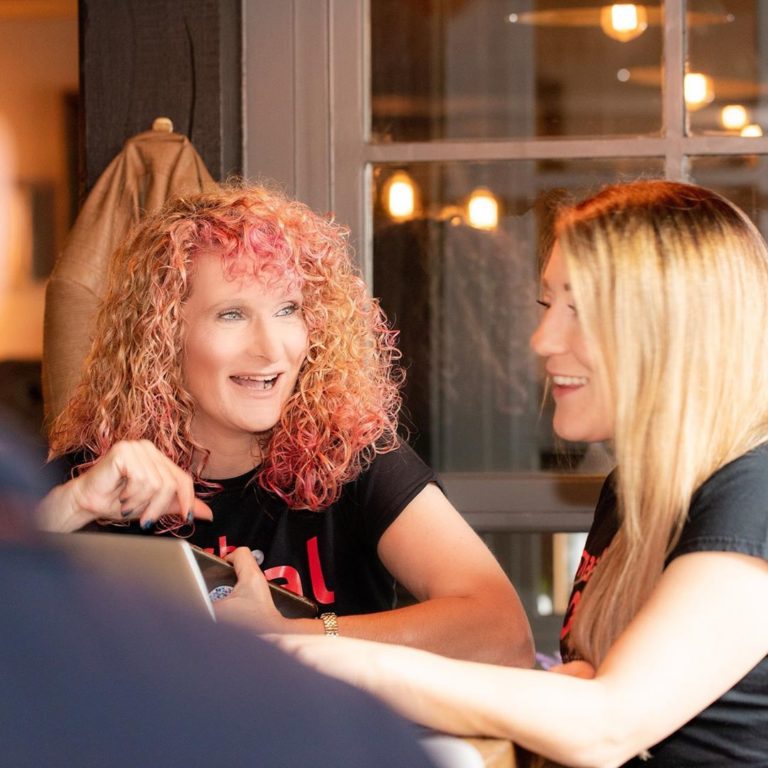 Tarryn formed Smash Social in 2015 and has been working in the world of social media since 2010. She realised that local social media was "just not good enough" and really wanted to put the knowledge and skills she had gained into helping local business market their brands on social media in a sleek and professional way .
In a nutshell local business were just not being represented correctly on social media and Tarryn saw a gap in the market.
Putting all of her years of experience to work – et voila Smash Social Ltd was formed.
Emma joined Smash Social in September 2016 initially as a Senior consultant, having had some brilliant experience doing social media for various businesses, and since joining us has been taking the social media world by storm.   Amongst Emma's amazing social media skills is her in wonderful knowledge of  Facebook and Instagram.  What she doesn't know about those platforms isn't worth knowing and in April 2018 Emma was made a director.
With both Tarryn and Emma at the helm Smash Social Ltd continues to go from strength to strength.
From little acorns grows a big oak tree and local business has now expanded to dealing with National and International brands and businesses.