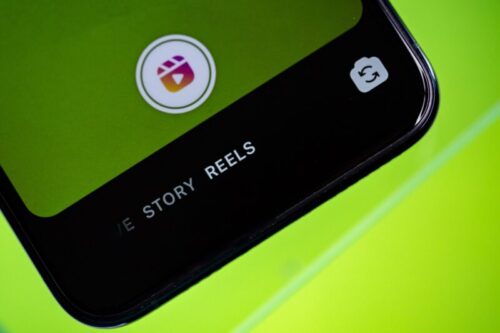 Find Out What's Trending on Reels
As creators, we are always constantly seeking out new and fresh content ideas. Instagram has added a dedicated destination for you to be inspired by the latest trends.
With this feature, you can view the most popular songs on Reels and check how frequently the audio has been utilised by tapping into it, or save it for future use. In addition, you can now access the most popular topics and hashtags on Reels, which can guide your content creation.
For instance, the festival season may begin trending earlier than expected and research has shown that individuals start sharing their #coachella posts even before the festival commences. These are the types of insights you can tap into with the new trends destination.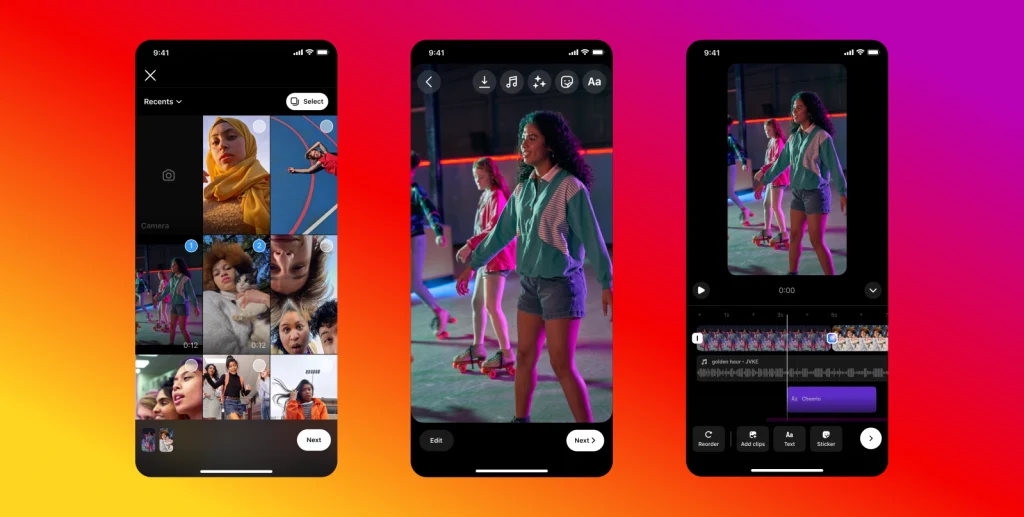 What's even better is Meta has now introduced a feature that simplifies the editing process of your Instagram reels by consolidating video clips, audio, stickers, and text onto a single editing screen.
This enhancement enables you to visually align and time your reel's elements to the appropriate moments with greater ease.
Meta are constantly developing additional exciting tools to help to enhance your editing experience, so make sure you stay tuned. This feature is accessible worldwide on both iOS and Android devices.
Meta has now started enhancing Reels insights to provide you with a better comprehension of your content's performance introducing two new metrics, total watch time and average watch time, and making it simpler to access your insights while watching your reels directly.
Total watch time captures the total amount of time your reel was played, including any time spent replaying the reel.
Average watch time captures the average amount of time spent playing your reel, calculated by dividing watch time with the number of total plays.
For example if your average watch time is 17 seconds, out of everyone who watched your Reel then they watched an average of 17 seconds. This will help you better understand where people are being engaged or where you may need to create a stronger hook to have viewers stay longer.
Updates to Reels Insights……
The number of views is just one part of assessing the performance of your Reels. It's really important to monitor and understand how your Reels are performing based on specific variables. This is a new way for you to see how your reels are contributing to your growth and you may have noticed you now receive a notification with new followers from your reels.
Your notifications will tell you they have followed you after watching your reel from the explore page!
Meta are also adding a new feature to show you which fans have sent you a gift so you can recognise who are your supporters. If you tap the heart icon next to your supporters, they'll then get a notification that you've seen and recognised their gift, providing an even stronger sense of connection between you and your fans.
These amazing updates will be available to more markets, including Australia, Canada, France, Mexico, New Zealand and the UK, in the coming weeks!
AND WE CAN'T WAIT FOR IT……..