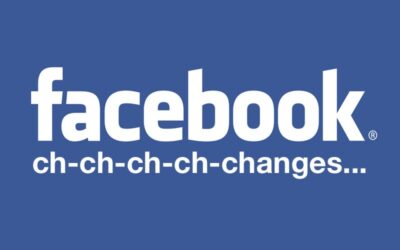 Courtesy of Hootsuite Blog.
Reply to your audience
While your branded content will never truly be able to compete with anyone's sister's new puppy, it's still very important to prioritize building connections with each person in your audience.
Why? Because the algorithm prioritizes posts from Pages that a user has interacted with in the past. This means that bumping up your reply game is key, whether that's in Messenger or the comments.
If a person has taken the time to talk to your brand, don't waste the opportunity: make them feel heard, make them smile, or inspire them to screencap it and send it to their groupchat with the single-tear smile emoji.
Pro tip: Whether you're a solopreneur or you have a whole team of community managers in place, Hootsuite Inbox makes managing these conversations at scale a lot easier.
Get your audience replying to each other
This tip comes from Facebook itself. Apparently, if a post has triggered a lot of conversation among a user's friends, the algorithm applies "action-bumping logic" to show that post to the user again.
That means that the most interesting conversation-starters get more reach, in the form of second chances.
The algorithm values content that people want to share and discuss with their friends. (Note that this does not mean that the algorithm wants you to inspire strangers to get into flame wars.)
Aim for love more than likes
For the last few years the algorithm has weighed reaction buttons more heavily than a simple Like. So target emotional reactions in your posts: love, caring, laughter, sadness, anger.
If you're not sure what's going to resonate with your audience, a social media sentiment analysis is a great place to start.
Post when your audience is online
You've heard this one a thousand times, but we have to stress it again, because Facebook keeps stressing it.
Recency is a key signal. The newest posts go to the top of the news feed.
Of course, all is not lost if a user misses a post (for instance, if they load their newsfeed, but then their boss walks by so they close it) there's still a chance that they'll see that post when they log in next: the algorithm's "unread bumping logic" means that unseen posts will be "added to eligible inventory for this session."
That said, the easiest win on this list is to schedule your posts to go up at the best time for your Facebook audience.
Skip the algorithm using Facebook Stories
The thing about Facebook Stories is that they aren't part of the newsfeed. They float above it (literally and figuratively) and they aren't governed by the algorithm. According to Facebook, they're also effective at driving traffic: 58% of people say they've visited a brand's website for more information after watching a Story.
What kind of Facebook Stories should you post? According to a study by Facebook, people say they want the following from branded Stories:
52% want Stories that are easy to understand
50% want to see new products
46% want tips or advice
Tend to your branded Facebook Group
The advantage of running a business Facebook Group is that, while it does take some care and feeding, it opens another channel for you to connect with your customers, fans, and community.
It's also a second channel for important content to reach your audience's eyes. The Facebook algorithm prioritizes posts from Groups users care about, so a post that gets amplified in a popular Group by enthusiasts and fans is likelier to earn more reach.
Go Live on Facebook
In 2020 everyone was stuck at home and Live video on Facebook in the U.S. jumped by 50%.
Because Live video receives 6x more engagement than regular video, the algorithm really, really likes it. For brands, it takes a bit of know-how, but given the fact that virtual events don't seem to be going away anytime soon, Live video effectively feeds two birds with one scone.
Become a fave
Did you know that every Facebook user has thirty slots for their favourite Pages and people? Those thirty lucky ducks get an automatic free pass from the algorithm.
This is part of Facebook's push to let people have more control over what they see. Let your followers know that they can prioritize your content in their own timelines, if they want to.
Pro Tip: This is what is known as a "giant freaking ask," so approach it with sensitivity. There should be a solid reason for people to prioritize your content, whether that's because it's really entertaining, or because it's truly important they stay informed.
Make longform video that people want to watch
Watch time and completion rate are both crucial ranking signals for video because they indicate that the viewer enjoyed the video enough to watch the whole thing.
In short, the longer you keep people interested, the higher your video post will be scored by the algorithm, and the higher up in the Facebook newsfeed it will appear.
As of 2019, Facebook also scores and prioritizes the following signals for video:
Loyalty and intent: videos that people search for and return to;
Video length and view duration: videos that people watch past the 1-minute mark, and that are longer than 3 minutes;
Originality: videos that aren't repurposed from other sources and that have plenty of added value.
Which brings us to our next point:
Don't post clickbait or misinformation or other evil things
Don't do it!! Don't do any of these things, or the algorithm will spite you, and also we at Hootsuite will be really disappointed in you.
Links to sites that use scraped or stolen content with no added value
Borderline content (a.k.a content that is not quite prohibited but probably should be)
Misinformation and fake news
Misleading health information and dangerous "cures"
"Deepfake videos" or manipulated videos flagged as false by third-party fact-checkers
Expand your reach via your best advocates
Your employees have more credibility and authority with the Facebook algorithm than your brand page does. This is because they have more credibility and authority with their own followers and friends.
Plus, they know the inside scoop on your brand, so what they say can be a lot more meaningful than anything your copywriter comes up with. (Sorry, fellow copywriters.)
Here's a calculator that crunches the numbers on your employees' potential reach when they're empowered to share your brand's content to their own circles.