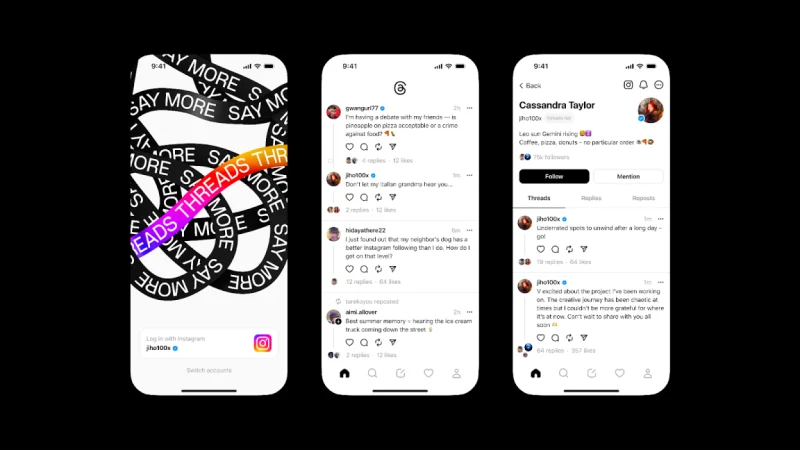 Introduction:
In a move to revolutionise online communication and provide a more intimate social experience, Meta, the parent company of Facebook, Instagram, and WhatsApp, recently launched Instagram Threads. This highly anticipated messaging app aims to redefine the way we connect and engage with others in real-time. In this blog post, we delve into the exciting world of Instagram Threads, exploring its features, impact, and potential as a contender in the social media landscape.
The Arrival of Instagram Threads:
With its official launch in July 2023, Instagram Threads burst onto the scene, garnering significant attention and widespread adoption within a remarkably short period. The app saw an astonishing 100 million sign-ups in less than a week, with a diverse range of users, including renowned brands, celebrities, journalists, and influential individuals.
The enthusiasm surrounding Threads on its launch night was akin to the excitement of the first day of school. Early adopters eagerly explored the app, sharing their initial posts and fuelling speculations about its potential as a "Twitter killer." Within hours, Threads climbed to the top of Apple's App Store as the most popular free app and became a trending topic on Twitter.
Unveiling Instagram Threads:
Threads presents itself as a distinct messaging app under the Meta umbrella, designed to enhance real-time conversations. Resembling Twitter in its feed structure, Threads primarily focuses on text-based posts, while also allowing users to share photos and videos. The app seamlessly combines elements of Instagram's aesthetics and navigation system, including the option to share posts directly to Instagram Stories.
According to Meta's announcement, posts on Threads are limited to 500 characters, and users can reply, repost, and quote others' posts—a feature reminiscent of Twitter's functionality. In addition, Threads incorporates Instagram's verification system, automatically verifying accounts that have received verification on the parent platform.
Meta CEO Mark Zuckerberg shared his vision for Threads, stating, "The aim of Threads is to create a friendly public space for conversations. We hope to leverage Instagram's strengths and provide a fresh experience centred around text, ideas, and discussing what's on your mind."
While some users experienced minor glitches and loading issues during the initial hours after launch—a typical occurrence with large-scale app releases—the overall reception was overwhelmingly positive.
Signing Up and Privacy Considerations:
To join Threads, users can conveniently sign up through their existing Instagram accounts, retaining the same username, password, and account name. While users have the option to customise their Threads bio, their Instagram profiles remain intact. Additionally, users can effortlessly import their Instagram account's list of followed accounts, simplifying the onboarding process.
However, leaving Threads is not as straightforward. Users can temporarily deactivate their profiles via the app's settings, but Meta's privacy policy states that permanently deleting a Threads profile requires deleting the associated Instagram account. Concerns have also arisen regarding data collection, similar to Instagram, including location, contacts, search history, browsing history, and contact information.
Threads' Availability and Potential:
Threads is now accessible in over 100 countries and supports more than 30 languages on both iOS and Android platforms, expanding its reach to a global audience.
With its significant user base advantage, Meta stands in a favourable position to challenge Twitter's dominance. While many users have expressed interest in an alternative to Twitter since Elon Musk assumed control, Threads has the potential for unparalleled success. Meta's vast network of over 2 billion active Instagram users provides a strong foundation for widespread adoption.
Meta's advantage lies in providing a hassle-free transition for users, unlike other recent Twitter competitors that required waitlists or invitations. However, Meta must address critical issues such as spam, harassment, conspiracy theories, and false claims to maintain user engagement, as these concerns have eroded trust in other platforms.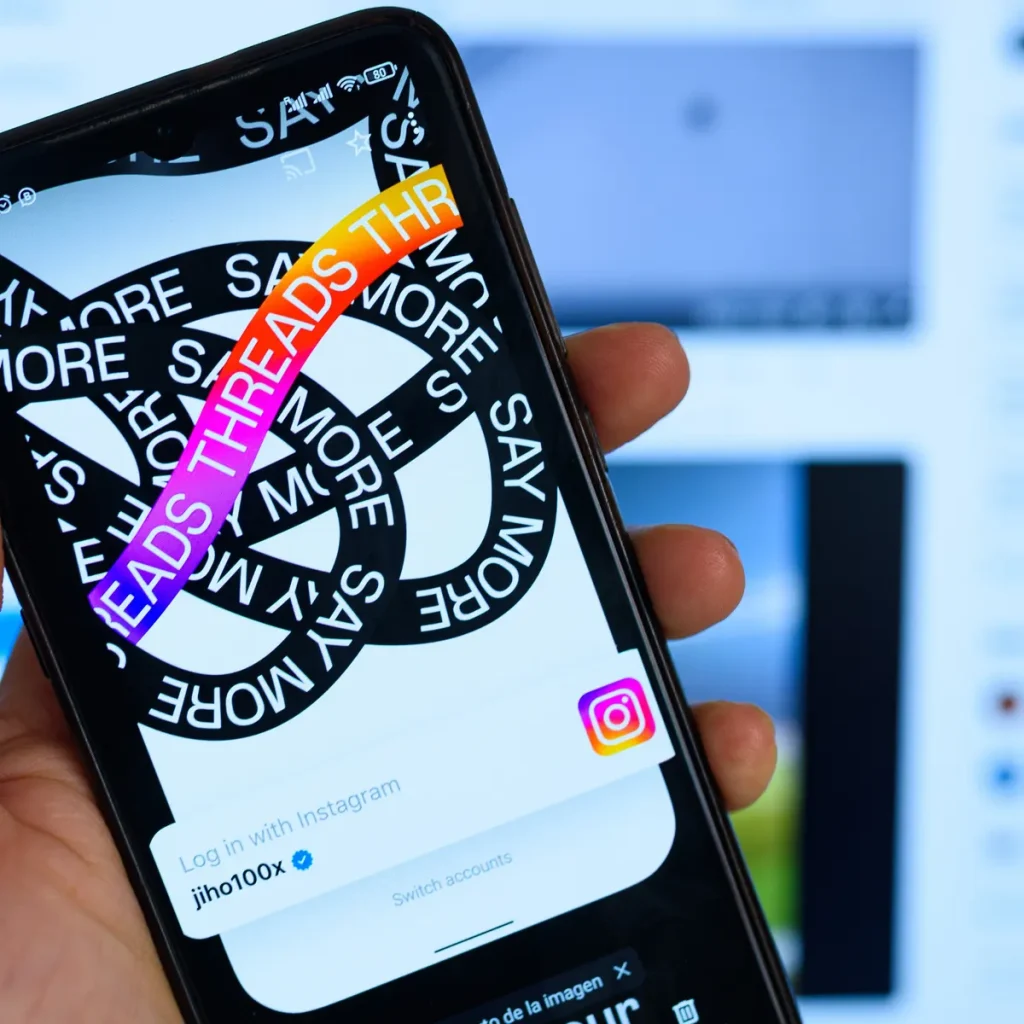 Threads as a Catalyst for Meta:
Threads not only promises to enhance user engagement but also offers an avenue for Meta to extend its advertising business. While Threads currently lacks ads, it can eventually supplement Meta's core advertising revenue. Meta's advertising business faced challenges due to the decline in the online ad market and shifts in Apple's app privacy practices. However, it remains uncertain if Threads will attract as much ad revenue as Meta's other platforms.
Beyond the business implications, the rivalry between Meta's CEO Mark Zuckerberg and Elon Musk adds another layer of competition to the social media battle. A win in the realm of social networks would certainly be a significant achievement for Zuckerberg.
Future Prospects for Threads:
Despite its initial success, Threads is still in its early stages and offers a limited set of features. The absence of a desktop version, direct messaging, trending topics, and post editing options leaves room for expansion.
Meta executives have already hinted at upcoming updates for Threads, including the introduction of hashtags, an improved search function, a feed displaying only followed accounts, and potential direct messaging capabilities. These enhancements aim to refine the user experience and solidify Threads' position as a comprehensive messaging platform.
Conclusion:
Instagram Threads has burst onto the scene as a game-changing messaging app, bridging the gap between real-time conversations and intimate social connections. With its distinctive features and integration of Instagram's aesthetics, Threads holds immense potential in the ever-evolving social media landscape. As Meta continues to refine and expand this innovative platform, we eagerly await the exciting developments and the impact they will have on our digital interactions.