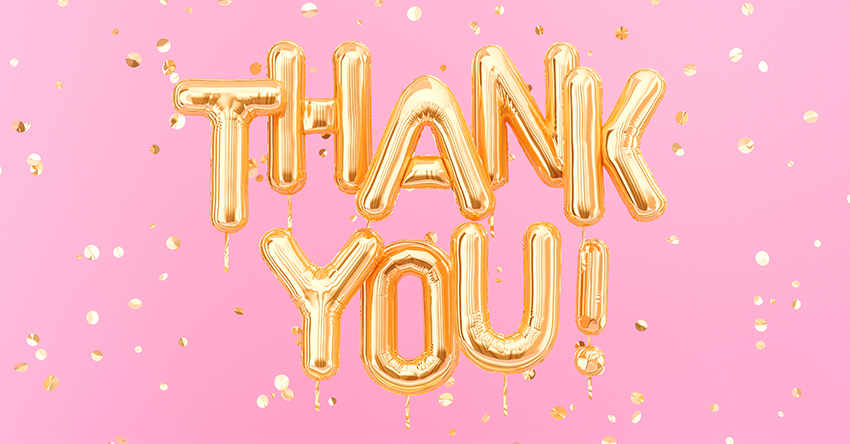 'Tis the season to be jolly! Showing gratitude on social media can help build your brand, show authenticity, and make your customers happy.
This month, consider thanking your loyal customers and those who engage with you most often on social media. Happy customers will go on to champion your brand for you, spreading the word to their friends and family about your business.
So, how do you go about thanking your customers on social media? We've come up with six ways you can practice thankfulness on social media this month.
1. Post a customer appreciation social media post
If you're wondering how to say thank you to your customers, a social post is one of the most common ways to do so.

2. Reply to comments and direct messages to say thank you to your customers
You should always reply to all comments and DMs on social media regardless. Let them know you appreciate their support and value them as a customer. You can even offer a special discount or promotion to express your gratitude.
Pro tip: come up with a few comment response templates to make it easier for yourself and save time when responding to comments. These can be easily customised to each unique customer and ensures your brand voice will stay consistent.
3. Post a customer appreciation story on Instagram or Facebook
Share reviews from happy customers and express your gratitude, share a story that a customer tagged you in with a thank you note.
4. Post a video thanking your customers
Post a video of yourself thanking your customers to Instagram Reels, stories, or any of your social media feeds. You can personalise the video to your customer to make them feel extra special. Plus, putting a face on your message makes it feel extra personal.
5. Hold a giveaway to thank your customers
Hold a giveaway to reward your loyal customers with a special prize. An Instagram giveaway or a Facebook giveaway can make your customers feel like there are additional benefits to patronising your businesses beyond your product offerings or services.
Giveaways can be a way to engage your customers, but they can also help you grow your brand and boost engagement on your social channels. Be sure to look up social media giveaway rules in your area before running any giveaways on your pages.

6. Share user generated content
Appreciate your customers by sharing their social media content on your channels. Be sure to tag them in the post to give them a shout out! Sharing user generated content allows your customers to feel appreciated and will encourage them to engage further with your brand. So the next time one of your followers uses your product and documents it on social media, make sure to re-share it!