Creative writing to engage with your customers
Smashsocial can build blogging into your social media strategy. Remember it can be a direct communication channel and helps your SEO.
Blogging is one of the most valuable tools that businesses have to engage with customers.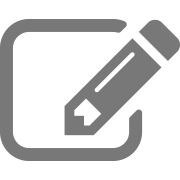 Here are some of our top reasons why your business should have a blog
A blog is a simple, easy-to-use platform for connecting with and sharing timely and relevant information with customers. It's your direct communication channel.
Your blog fuels SEO. Search engines love valuable content and will reward you for it.
Your blog is the heart of all of your content marketing efforts. It's food for Facebook, Twitter, LinkedIn, email newsletters and other social media platforms.
It gives your company a voice. A blog creates a place to talk about new products or services, comment on timely news topics or market trends, and share company initiatives beyond your website. It's also the place to let your brand's personality shine and show people what you're all about.
Writing a blog shares your expertise. How else will you position yourself as a subject area expert and thought leader?
Contact us to learn more about our innovative social media management services.