Let's get social with your followers
Facebook is a social media platform that constantly adapts to the marketplace and has created new ways to connect with users. From Facebook Messenger to the purchase of Instagram and WhatsApp, Facebook recognises the ever-changing dynamic of the technology-driven world we live in.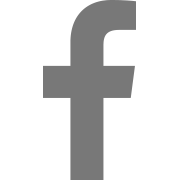 The platform's users tend to be middle and upper class young adults aged 18 to 34, however older generations are creating Facebook accounts in growing numbers. Facebook is the number one photo sharing site in the world, and also offers users the option to upload video, blog posts and links to other content.
As a business owner, you need to take full advantage of the opportunity to capitalize on such a large, engaged audience. Users flock to Facebook to get a sneak peek at what their choice brands are up to, as well as share their experiences with a particular brand or company.
Having a solid Facebook presence will allow you to connect with your loyal following, engage new prospects, and gain valuable feedback for future projects.
Contact us to learn more about our innovative social media management services.
Smash Social will build a customised Facebook social media strategy, which can include:
regular posts, post engagement, advertising, social monitoring, and reputation management
website and client review integration
increasing the number of fans (followers/likes) and their engagement
targeting high-profile followers
regular posts and updates, share to groups, including: what's going on, event updates, media and press updates, create competitions, giveaways
promotions, offers and discounts to drive traffic as well as increase conversions
monthly reports on the performance of our campaign