Twitter social media management – communicate and stay connected
This microblogging platform allows users to make short, 240 character posts, which are then displayed in a feed along with the posts of other users to whom they've subscribed. Twitter uses # hashtags to categorize Tweets by keyword and helps the post show more easily in Twitter Search. Clicking on a hashtagged word in any message shows you all other Tweets marked with that keyword.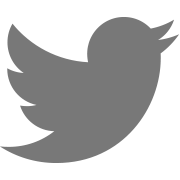 Twitter users are looking to engage with brands before making a purchase decision, and your business' account is the perfect way to build that personal connection and establish trust.
Twitter has over 300 million active users that send around 500 million tweets per day, so it's safe to say that there's a lot of marketing potential on this buzzing social network.
Twitter marketing services, help you raise brand awareness by connecting with current and prospective customers.
Contact us to learn more about our innovative social media management services.
Smash Social will build a customised Twitter social media strategy, which can include:
enhancing brand exposure
establishing you as an authority in your niche
updating followers with company and industry news
providing loyal followers with latest promotions and offers
driving additional traffic to our website
improving the number of conversions
integrating in website blog
following relevant and influential users
building targeted lists
use of # hashtag and @ to target audiences
engaging with our followers on a regular basis
Tweeting relevant messages, including news, promotions and offers
monthly reports on the performance of our campaign